TELEPHONE Project
by Barbara Westwood Diehl
TELEPHONE—yes, it's just like the kids' game and with over 900 artists from 72 countries playing. It launched today, April 10, 2021, after the game was played through the pandemic. A reminder of connections. Vibrant connections. Crisscrossing the world.
Almost a year ago, when we heard about the project from Nathan Langston, we put out a call to hundreds of BR contributors and other friends in the literary community, as well as artists in other fields. I'm thrilled to see that many friends participated!
TELEPHONE is an incredible gift of interconnected art—including many literary works, of course—that you can spend hours exploring. Plan to pause and rest along the way, to listen to music, watch a short film, take in a painting, read a poem. Take your time.
Start from the beginning, or pick any point in the tree and lose yourself in the branches. Hours and hours of connection.
You'll also see an essay by Michael Salcman from the Baltimore Review group on the Essays page. And you'll see the BR webmaster, Matt, on the Credits page. : )
A huge thanks to Nathan Langston and the TELEPHONE team and partners for your devotion to the arts and for this extraordinary gift!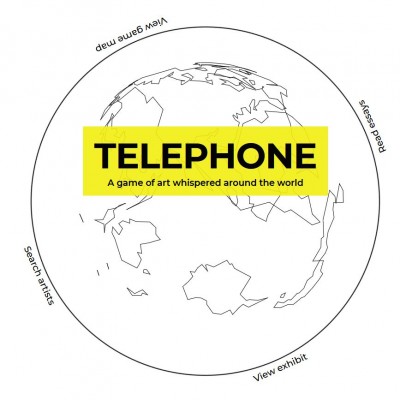 Comments: