Summer 2022 Issue Published July 31, 2022
by Barbara Westwood Diehl

Our summer issue is live! We hope that you enjoy the poems, short stories, and creative nonfiction in this issue.
And congratulations to our Micro Lit Contest winners. Their work is included in this issue.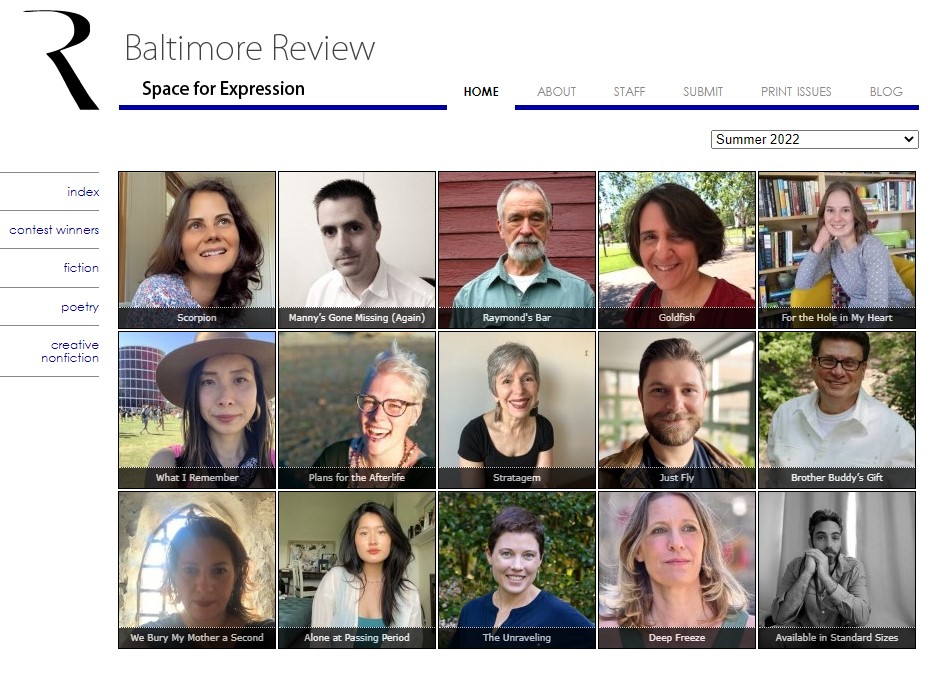 Bonnie Heather Bartos, 1st place
Christopher Notarnicola, 2nd place
Andy Young, 3rd place


Thanks to all our contributors and all the Baltimore Review volunteers who make each issue possible.
And special thanks to our final judge, Beth Ann Fennelly.


We open our Submittable doors again on August 1 for poetry, fiction, and creative nonfiction submissions. We will announce our winter contest a little later in this submission period.
Wishing you a rewarding season of reading and writing during the summer weeks ahead!
Comments: