Monday Miscellany - September 27, 2021
by Baltimore Review Staff Members
Bookstores are some of my favorite places. Even when I was a kid, and I knew I wasn't allowed to get anything, I would browse the shelves for hours on end. When my parents dragged me to a mall, I inevitably found the first opportunity to disappear into a Waldens or Borders or B&N until it was time to leave. I would eventually get a job at a bookstore where I would meet my wife of 18 years and counting.
We worked together at the Borders that used to be at Dobbin Shopping Center in Columbia, Maryland. My future wife was actually the first person I met there. She was working the Customer Service Desk when I asked for an application. Eleven years later, Borders went out of business, liquidating all assets, even their shelves.
We had moved on in life by that point. We had grown-up jobs with benefits and stuff. We had gotten married, with MAs and MBAs. We had just welcomed our first child into the world. We still joke that we spawned the Harbinger of Doom to All Living Things in the Universe as our daughter was born between an earthquake that we initially thought was a terrorist bombing in Washington, DC (thanks, post-9/11 World!), and Hurricane Irene. Less than two months later, in the window of time where any illness in our infant daughter meant automatic hospitalization, we risked taking her to that Columbia Borders where our adventure had begun, because it was closing, because everything was at least 50% off, and because one of the most important things in our lives that we'd taken for granted was coming to an end . . . to be replaced by a Books-A-Million, ffs.
That BAM is no longer there either. It's a discount furniture store now. The only major bookstore left in the area is the B&N at Long Gate Shopping Center in Ellicott City. I worked there, too. They grilled me like crazy in the interview. Borders was still alive and sort of kicking at the time. They must have thought I was a corporate spy or something. No, I said. I just needed an extra job during the holidays and I didn't want to go back to Borders because everyone I knew who was still there was miserable. I know at least one person I worked with at Borders who made the switch to that B&N too. He's still a manager there, as far as I know.
The Book Escape in Federal Hill is a special place too. It's very much like Shakespeare and Company in Paris, the one where Joyce and Hemingway and Stein and Fitzgerald used to hang out. I've spent weeks on end in The Book Escape, if you count all the hours I've spent there on my lunch breaks, along with hundreds of dollars. I've befriended the owner, Andrew (an absolute gem of a human being), and he's even hung a few of my paintings there (for sale, natch!). My wife has never stepped foot in the place, but we both managed a stop into Shakespeare and Company on our 15th wedding anniversary before walking the few blocks up to Notre Dame that evening to see her lit up in all her glory. It was simply Paris-magical.
Less than a year later, Notre Dame caught fire, and its spire collapsed in an infamous, sorrowful heap.
I know what you're thinking, but this isn't a story of impending doom. It's a memorial to happy places and times we were fortunate enough to see and experience while they were in full swing. Borders is gone. Notre Dame is scarred. But we were there when they weren't.
______________________
We are pleased to announce that Tara Lynn Masih will serve as the final judge for our winter contest!
From our guidelines:
The theme for The Baltimore Review's winter 2022 contest is "Reasons."
We want to understand why. We want reasons. We may not always like the reasons. We may not always understand the reasons. But we still want reasons.
Interpret this any way you'd like. We do want to see the word reason or reasons (or explanation or rationale or justification—or some similar word) somewhere in the title or the work.
Three winners will be selected from among all entries. One poem, one short story, one creative nonfiction piece.
3,000-word limit for one work (only one, please) of fiction or creative nonfiction. One to three poems in an entry. $300 prize for winner in each category. All entries considered for publication.
Please remove identifying information from the work before submitting. (If you forget, and your work moves on in the contest, we'll remove it before it goes to the final judge—but we'll be grateful if you remember. Thanks!)
In your cover note, please let us know the genre—poetry, fiction, or creative nonfiction. Usually we can tell, but lines can sometimes be blurry.
Please do not enter the contest if you have won a first-place prize in a Baltimore Review contest within the past two years.
$8 contest fee. Please do not withdraw a contest submission and resubmit. You will be charged another fee if you do. If you sent the wrong file or need to correct some significant error, you can send a message through Submittable and, if necessary, attach a new file. Always best, of course, to take your time and thoroughly proofread your work before submitting. But things happen, we know.
As always, if your submission is accepted by another publication, withdraw it immediately. If one poem from a group of two or three is accepted by another publication, simply send us a message letting us know which poem should be removed from consideration. No need to withdraw the entire submission.
____________________
Excerpt from my AWP panel notes, back when being in a huge crowd of writers was cool (unless you had a thing about huge crowds):
Is casting a wide net a good submissions strategy for writers or should they be more precise in their approach to submitting?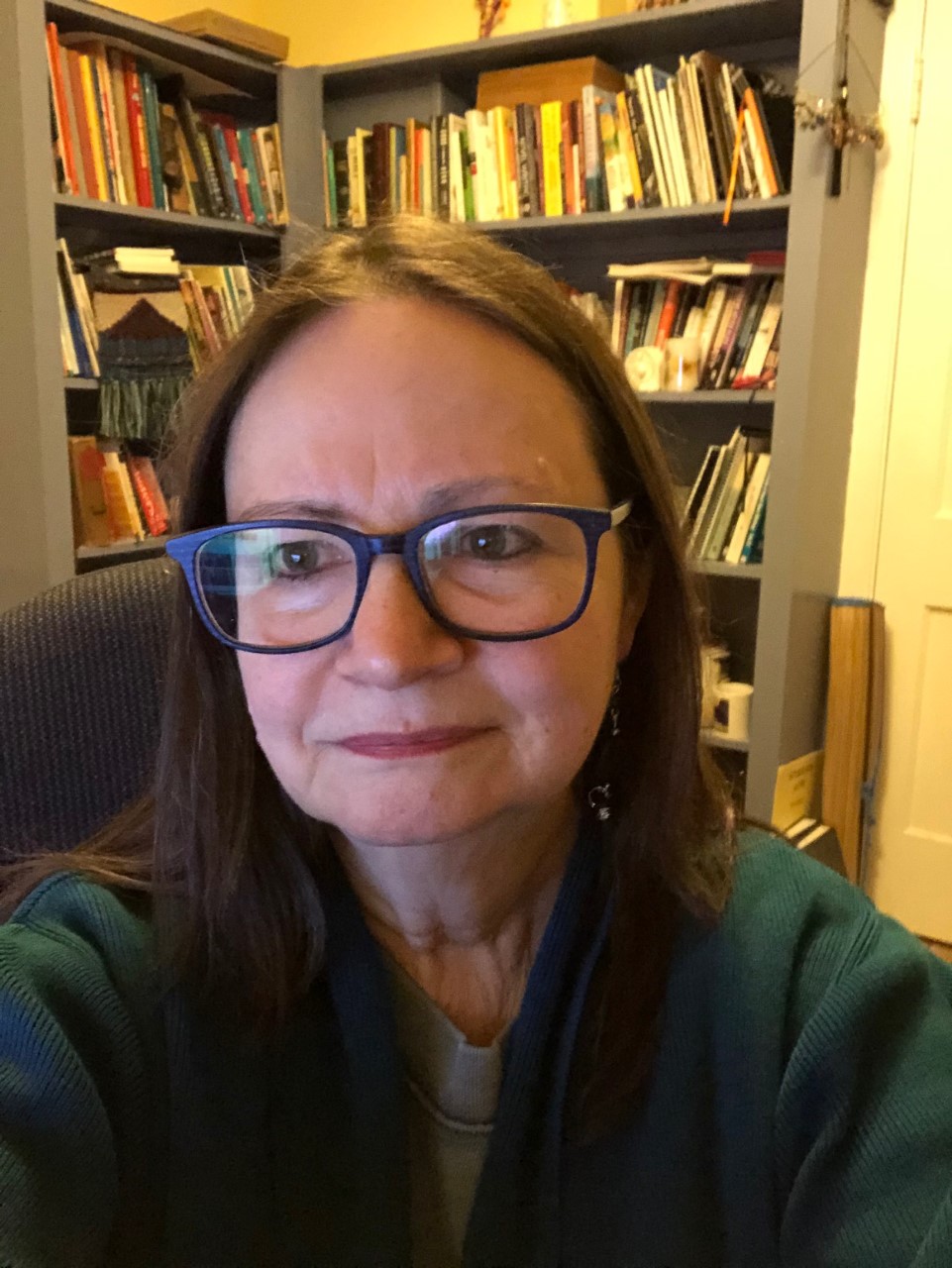 Although few writers have the time and money to read through the thousands of journals out there, they can certainly take the time to read some of them, particularly journals they've heard good things about. It's easy to work your way through the NewPages.com or Poets & Writers sites reading sample work. And there are plenty of other journal links on social media "calls for submissions" pages." (Although I'd encourage writers to support the literary community by buying a journal now and then, especially when you love what you've seen of them online.) And anthologies like Best American, Pushcart and others provide samplings of highly regarded work across a good number of journals. If writers don't at least take a look, they may regret it later. I think this has happened to many of us—ending up in a journal we were less than thrilled with. We want to be proud to share links to our work.
And why send work to a journal that's radically different from anything that journal publishes? By reading sample work in issues, you at least get a ballpark idea of what appeals to particular editors. That said, I also think it's a mistake to submit work that looks and sounds exactly like other work published in that particular journal. Editors are always looking for something fresh, right? For literary journals, discerning what's a good fit may be trickier than knowing you don't send a science fiction story to a romance magazine. Still, reading sample stories and poems should give you a good sense of what might be appropriate.
Of course, writers should take a few seconds to read the submission guidelines after reading some sample work in journals. Our word limit is 5,000 for our fiction and creative nonfiction (and often, shorter is better). But we get 6,000-7,000 word stories too often, and 5,700 words is not "just a few words over" our max. We want three poems. We get five poems or more all the time. There are so many journals where that 6,000-word doc or set of five poems would meet the submission requirements. No sense racking up another decline
Almost all journals accept simultaneous submissions now. So sure, writers should submit to multiple journals. Maybe not a huge number (which is why so many journals have such incredibly heavy workloads—which fall on, in most cases, volunteer staff members), but maybe several at a time. We all do it, and that's reasonable considering long response times. But sending too many could be a problem for a number of reasons—aside from all that work for volunteer editors. A lot of writers discover that they submitted prematurely, or they realize that even after a number of revisions they still need to work on the piece. Writers frequently withdraw work from consideration with comments like: "I need to work on this some more" or "I found a number of errors." Do people really want to do that with a large number of journals? (For us, by the way, it's better to send a message via Submittable about a minor edit, or to attach a revised file, rather than withdraw and re-submit.) Sending sets of poems to a large number of journals can present record-keeping issues. If one poem is accepted from a set, all those other journals need to be informed immediately. Something else I've seen happen: A writer has work accepted by a journal that's lower down that writer's "dream journal" list than other journals still considering the work. This can make for some awkward situations. Best to submit to a small, comparable set of journals so that you'd be happy if any of them accept your work.
I know that we don't respond overnight, so dealing with simultaneous submissions is only fair. Multiple submissions are another story. We ask that writers submit only once during any submission period. Other journals allow more. Again, a matter of reading the guidelines. Note that writers should always withdraw a story immediately if it's accepted by another journal, or major headaches will ensue. For poems, they can add a note to their submission if one poem of a group is accepted by another publication. No need to email us or withdraw the entire submission.
How has your own view of submitting as a writer changed since working for a lit mag?
Absolutely. I think most of the BR readers will say the same. Not just in how we submit but in how we write. We want to avoid the mistakes we see in submissions (like taking too long, as one editor puts it, to "achieve narrative liftoff"). I tell writers: Volunteer for a journal. It's an eye opener, an educational experience you won't get anywhere else.
__________________
Finally, a prompt:
A typewriter takes on a life of its own in Matthew Lippman's poem "American Typewriter." This particular typewriter is described in detail; it has a history, a personality, and dreams. This poem isn't abstract. It doesn't tell you what to think or feel. The poem is alive with concrete details that let you come to your own conclusions about this American typewriter. Select an object that has some power for you and bring it to life. Or write an ode. Infuse the object with meaning using strong, concrete details.
Have a great week!
Comments: