Monday Miscellany - October 11, 2021
by Baltimore Review Staff Members
Write with us! Sunday, October 17, 2:00-3:00 p.m. https://www.eventbrite.com/e/write-with-us-tickets-159938062049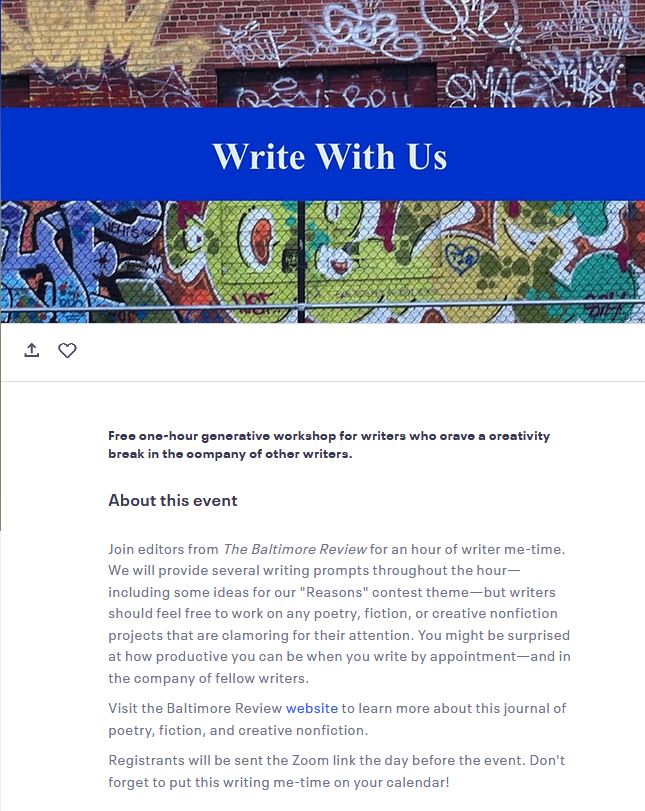 Creativity thrives within restraints.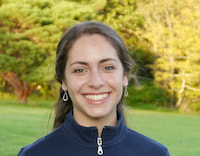 I once assisted in a writing workshop for teens. They were a fun bunch and tended to lean toward the morbid, gory, and dramatic side of writing. A day wouldn't go by without a story ending in murder, death by misadventure, or some other form of not "not happily never after."
One day I gave them a prompt: write a death scene that is not depressing, gory, or in any way negative.
Would that be a realistic death scene? Probably not. But that wasn't the point.
The point was to break them out of their writing rut and stretch their creative minds.
We all lean toward writing about certain themes, certain characters. But to grow as writers, we need to cover more ground. We need to stretch our fingers and tap keys we don't normally touch.
Have you noticed yourself in a writing pattern lately? Writing the same kind of characters, the same emotions, the same style of writing?
As an exercise, mix it up. Throw in random ages, random motivations, random emotions. Allow yourself to let go of what's comfortable.
See what blooms in the process.
I recently co-wrote a fiction piece by using an activity my professor called the 3-2-1 exercise. We were required to create three different characters, two different settings, and one emotion. One of our characters had to be based off of a real person in our lives and another had to be completely fake. The last character could be a mix. It was the same situation for our settings. Lastly, we had to write an emotion without using the actual word.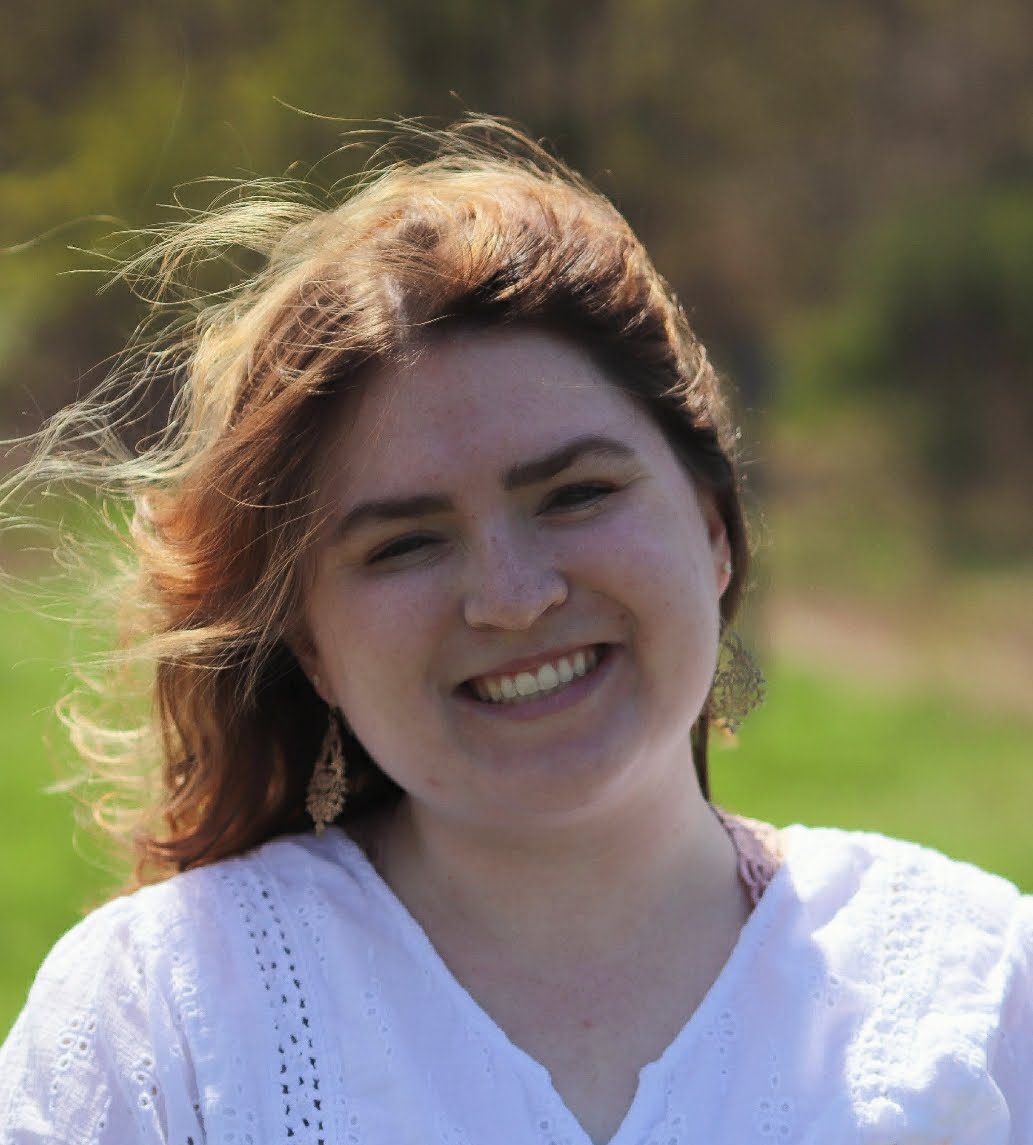 When I first started this exercise, I found that some of my characters and settings were closely tied together. My emotion seemed to float around all of my elements. After completing my own 3-2-1 exercise, my professor revealed the twist. We were to co-write a story with another classmate using elements from both of our 3-2-1 exercises. That meant at least two characters, one of our settings, and one of our emotions (without revealing its name) had to be in one story.
The experience was an interesting one, and a bit difficult. I had already had an idea of a story in my head with the 3-2-1 elements I created. But building a completely new story with someone else's thoughts was exciting. I was able to craft an even deeper narrative with elements I didn't originally think would go together.
I'm not saying that it's a bad thing to want to stick to your original plan. I think that I could have written a good story with my 3-2-1 elements but I don't think it would have pushed my writing abilities. The 3-2-1 exercise is meant to test the various elements of your writing. Your elements don't have to be connected, but you might write them to be.
If you are someone who connects your elements, and you're looking to drive your creativity forward, I really suggest trying to create multiple 3-2-1 exercises. The great thing about these exercises is that you can set the limit on how much you want to develop. You can roughly outline or add a lot of detail. They don't even have to be complete. If you have more characters, settings, and emotions, you have endless opportunities to create different stories. It can really help if you're at a roadblock or just looking to try and push your creativity to a new limit. In a way, it helped me slow down a bit. It made me really take my time with the story I was crafting.
From the road—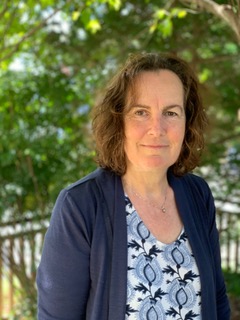 Last week, I was traveling in Colorado on a road trip with my brother. We stopped in the small, quiet town of Alamosa near the Great Sand Dunes National Park. There was a fabulous independent book store named the Narrow Gauge Book Cooperative, on Main Street, of course, which had this pointed sign in front of the entrance:
Comments: