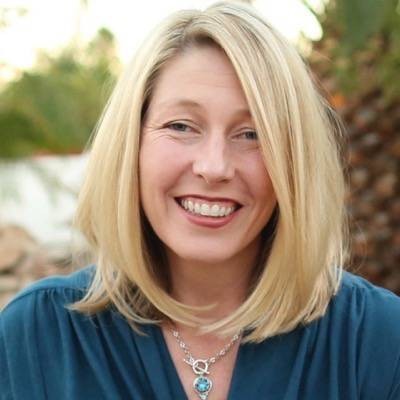 Patricia Colleen Murphy
Poetry
Patricia Colleen Murphy founded Superstition Review at Arizona State University, where she teaches creative writing and magazine production. Her work has appeared in many literary journals, including The Iowa Review, Quarterly West, and American Poetry Review, and most recently in North American Review, Smartish Pace, Burnside Review, Poetry Northwest, Third Coast, Hobart, decomP, Midway Journal, Armchair/Shotgun, and Natural Bridge. Her work has received awards from the Associated Writing Programs and the Academy of American Poets, Gulf Coast, Bellevue Literary Review, The Madison Review, Glimmer Train Press, and The Southern California Review. She reviews literary magazines at Lit Mag Lunch and books on Goodreads. A chapter of her memoir-in-progress was published as a chapbook by New Orleans Review.


Dad's Last Entrechat
We've entered
a gentle collaboration.
You've agreed to be
dead. I've agreed
to re-wind your 30-
year clock, its brass key
all cool and pre-recession.
Later I'll realize
I don't know where
I am. I'm in a large ca
r
somewhere between
two geographical points
.
Point A is known for
its crying that sound
s
like laughing. Point B
has a river in the shape
of a noose. Now
I can't imagine speaking
to a child with kindness.
" This is truly a fragmentary poem, built on several small images that would not leave me alone. My father was a jet engine expert with General Electric and he was so proud of his work there, and of his clock commemorating over 30 years of employment. His death unmoored me. He had been very sick but kept his illness from me so that I had only a few days to say goodbye. It was one of many things my father kept from me over the years, and it hurt me deeply. Even though I think he meant to protect me, in the end it felt unkind.  "