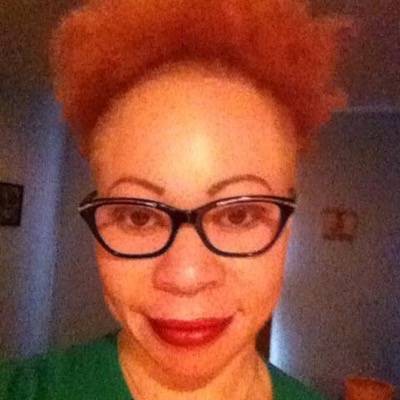 Destiny Birdsong
Poetry
Destiny Birdsong is a Pushcart-prize nominated poet and essayist whose poems have either appeared or are forthcoming in African American Review, At Length, Little Patuxent Review, Potomac Review, and elsewhere. Her critical work recently appeared in African American Review, and a co-authored chapter on Black Atlantic and Diasporic Literature (with Ifeoma C. K. Nwankwo) is forthcoming in the Cambridge Companion to Transnational American Literature. She is a recipient of the Academy of American Poets Prize, and has received fellowships from Cave Canem and BinderCon. Destiny is a lecturer and academic adviser at Vanderbilt University, where she earned her MFA in 2009 and her PhD in 2012.
Injection Ending in a Bible Verse
Peel the wax paper backing from the plastic case, but leave the syringe inside as the medicine thaws. You haven't cleaned the countertops in weeks. Don't think about the intern you saw earlier today, who is neat and beautiful and ironed, even her hair. How her kitchen must sparkle like her engagement ring, which slides along her finger as she turns over your peeling hands, asking if you've ever been diagnosed with psoriasis. Have you ever cared about the word comorbidity before now? In the days when the pain was negligible, would leave quickly to plague the people you saw on television. All those sterile commercials, all those lined, white faces. Hearing the black box warnings, you wondered: why no grapefruit juice? Now you know. Your uncle says knowing is the price we pay for not dying young. He is a black man who knows that even old accounts must be settled. Be careful when handling; this medicine costs more than you make in a month. Your mother would be proud to know this. You might not have a good job, but at least you've got good insurance. You have arrived. Don't think of distances, of home, of all the people who are not thinking of you because they've been taught how to avoid being afraid. Hold the syringe up to the light. How little it takes. How clear the solution. Don't think about lymphoma. The clouded X-rays. That this could kill you faster but you could leave with your whole body. Don't wonder about whether that makes sense. Good sense is wasted on the young; they still die early. Play your favorite song on your phone and then wash your hands because it's your phone. Don't worry if you cry a little. No one else is here, but don't think of being lonely. Instead, tell yourself no one needs to see this. Maybe, when your elbows aren't swollen and you can lift your arms to comb your hair—maybe then. The alcohol pad and cap removal are easy. Just don't touch your phone again. If the song ends before you're ready, hit replay with your knuckle. Then, count to three. The pain is never as bad as you think. In fact, this will one day become a thing you do all the time, even in the middle of doing other things, like dressing for brunch. In this way, you'll achieve a stinging normalcy. You'll become a person who takes for granted that being healed means being pierced. Push the button, watch the plunger sink towards your flesh. It's OK to wonder if this is how faith is supposed to feel, a closed circuit of questions: the body, the dosage, the body. You might remember that you didn't pray, and you can do it now if you like. Just be honest; God can see right through you, how you've been wanting to ask: are you still considering the birds?
" For me, illness and religious faith are a lot alike: Both involve intimate and difficult conversations with someone who (at least at times) seems oblivious to my fear or my body's frailty, its vulnerability. Both also involve taking risks to figure out what works and what doesn't, and admitting when I've screwed up and asking for help when I finally concede that I can't do it on my own (by the way, I have a history of non-compliance in both areas). And there are so many questions. Sometimes I feel like I'm missing important info because I'm always turning inward, checking in with myself: Is this OK? Can you do this? How on earth is that supposed to happen? Then there are times when I can't question too much because I risk losing my sanity, or times when I ask and ask, but there are no clear answers. So it's a struggle, and this poem is about that: learning where my agency lies, and what I can ask—of my body, or my doctor, or my God—in moments when I feel like what I'm compelled to do is effed up and frightening and unfair, but is a means to an end. "