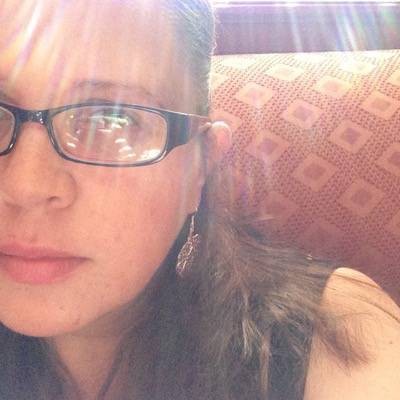 Colleen Abel
Poetry
Colleen Abel is the author of Housewifery, a chapbook (dancing girl press, 2013). A former Diane Middlebrook Poetry Fellow, her work has appeared in numerous venues including The Southern Review, Colorado Review, Mid-American Review, West Branch, Pleiades, Cincinnati Review and elsewhere. She lives in Wisconsin.
Remake: The Kiss
Again, we fuck
to a soundtrack:
Baby Einstein's Classic

Lullabies. The plink
and wretched plonk
of toy piano,

tinny synthed cello
buzzing Die Moldau
or Pachelbel's syrupy

trill. The baby
won't sleep deeply
without it, wakes

in the silence
at the slightest
sound: a moan

or gasp, inane
words we murmur
to each other.

So we go
soundless. After, we
exhaust, the blear

of not-quite-
Mozart casting us
toward sleep, bodies

fused in this:
something close, though
not-quite-bliss.
" 'Remake: The Kiss' is one of about eight poems I wrote not long after my first child was born that takes an iconic piece of art—in this case Gustav Klimt's lush painting The Kiss—and reimagines it in the context of a contemporary young family. There was something really satisfying to me about the challenge of combining some of history's most well-known paintings with a super-familiar domestic scenario: husband, wife, baby. I wanted to see ways I could get strange frictions from knocking these two worlds together—and for some reason, Baby Einstein was the catalyst that set this particular poem in motion. "