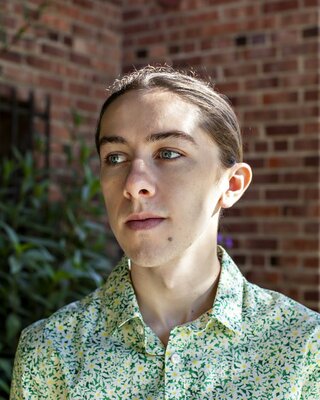 Jarid McCarthy
Poetry
Jarid McCarthy is a poet and playwright residing in Southern California. His work has appeared or is forthcoming in Foglifter, Night Music Journal, Surfaces, and Old Youth Magazine. He is the creator of Empty Room, an experimental online theater project. You can find him wandering out somewhere in the ether.
The Maiden Speaks from a Willow Root
I will eat the entire pomegranate. Every seed will blossom in my blood-red gut. My throne will be a chair of ice, my dress a shadow bound with horsehair. I'll keep this deep-dark room for myself, this obsidian corsage stemmed at my wrist. I will drink the entire river, mother. The sun knows what we cannot. It feeds us like it blinds us. To turn away is to take shape. I know this. The earth above me glimmers with its proof. My kingdom will be the kingdom of endings.