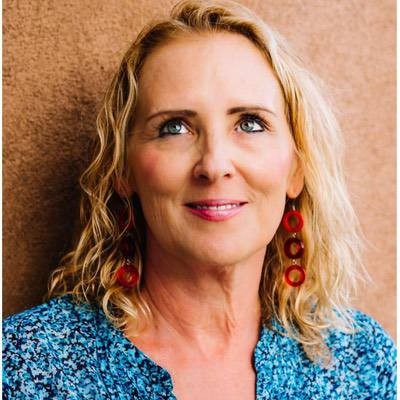 Kate Gale
Poetry
Dr. Kate Gale is co-founder and Managing Editor of Red Hen Press, Editor of the Los Angeles Review, and she teaches in the Low Residency MFA program at the University of Nebraska in Poetry, Fiction and Creative Non-Fiction and in the Ashland, Ohio, MFA Program. She is the author of the forthcoming The Stoning Circle from the University of New Mexico Press and of seven books of poetry including The Goldilocks Zone from the University of New Mexico Press in 2014 and Echo Light from Red Mountain in 2014, as well as six librettos including Rio de Sangre, a libretto for an opera with composer Don Davis, which had its world premiere October 2010 at the Florentine Opera in Milwaukee. Her opera in process is https://www.thewebopera.com/.
Darkness Thrown Down Like a Blanket
The cat found us in our sleeping bags. Little girl beside me sucking her thumb. I hummed to the cat and the girl. Stars disappearing. Us on the porch corner. We'd been sent out. Where the wind was. She for laughing. Me for making her laugh. Then the wind. Plunk of rain. Always raining in New England. Unbearable rain and green. She said, we'll get wet. We move back to the wall. She said, We'll have to sleep all night with our backs against the wall. I said, We live our whole lives with our backs against the wall. She said, What if the stars come out? I said, Even then.
" I grew up in a cult in New Hampshire, and I've written a memoir about my life there which is looking for a publisher. In the cult, we used to be sent out to sleep on the porch whenever we misbehaved. It was cold, and often windy. There was always someone crying or sucking their thumb. We lived with the stars. "