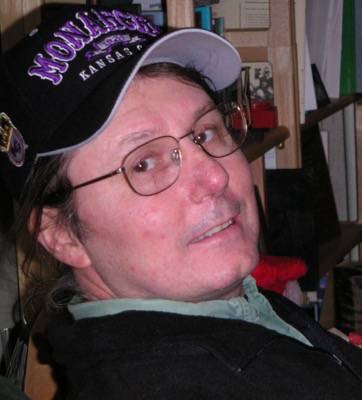 Mark Mitchell
Poetry
Mark J. Mitchell studied writing at UC Santa Cruz under Raymond Carver, George Hitchcock, and Barbara Hull. His work has appeared in various periodicals over the last thirty-five years as well as the anthologies Good Poems, American Places, and Line Drives. Two full-length collections are in the works: Lent 1999 is coming soon from Leaf Garden Press, and This Twilight World will be published by Popcorn Press. His chapbook Three Visitors has recently been published by Negative Capability Press. Artifacts and Relics, another chapbook, is forthcoming from Folded Word. His novel Knight Prisoner was recently published by Vagabondage Press, and another novel, A Book of Lost Songs, is coming soon from Wild Child Publishing. He lives in San Francisco with his wife, the documentarian and filmmaker Joan Juster.
Foreign Hand
He ties fresh knots in old silk. He spells names
in an alphabet he can't remember.
This awkward business matters to someone
whose face is out of reach of the mirror.
His fingers work. They think he plays a game,
these commuters. They will never get where
they mean to go. The silent train just runs
through each dull stop. Nothing's close, nothing's near.
He mutters words that aren't even plain
to him, but hold their dusty power.
Each knot, each fragile slip of silk becomes
something he fears—a pure, perfect cipher
his mother would decode, except the grave's
her home. He can't pull an answer from there.
He's alone on a train. His work isn't done.
He'll never make this language go clear.