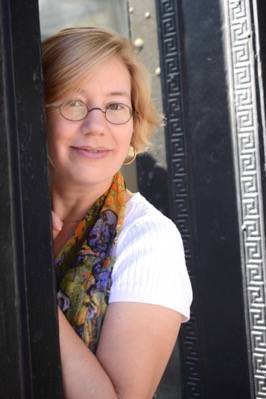 J.R. Tappenden
Poetry
J.R. Tappenden is the founding editor of Architrave Press. She earned an MFA in poetry from the University of Missouri – St. Louis where she also served as the university's first Poet Laureate. Her poems have appeared or are forthcoming in 491, Ithaca Lit, Flyway, Euphony, and elsewhere.
R is for Rhoda Consumed by a Fire
from Edward Gorey's Gashlycrumb Tinies
She burns as only little girls can,
her whole body turned to heat
and light, arms and legs mere arcs
of dark ink against the white
space of her hatred, her ire. The drapery,
the carpet can only hope she'll
allow their embrace against the flames
before it's too late.
But the wall
has seen this all before and recedes.
He could feel her heart begin to brew
while she hid behind the couch, knew she'd soon
be desert dry and ripe for the lightning
of her mother's voice, calling her to come out
and say she's sorry, when Rhoda,
very definitely, is Not.
" Rhoda is one of Edward Gorey's Gashleycrumb Tinies, an abecedarian book where each page names a child and how they died, the whole thing in dactylic couplets and illustrated in Gorey's dark style. It's morbid and whimsical, wonderful and wrong. I almost wrote about Neville (who died of ennui), but once I saw Rhoda that was it. I was a little girl once. I know how hot tears can get. "