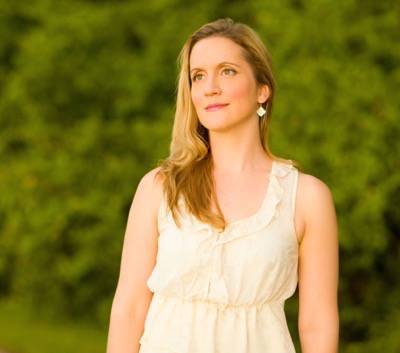 Danielle Kessinger
Poetry
Danielle Kessinger has work published or forthcoming in Bartleby Snopes, the Drunken Odyssey, Burrow Press, and the anthology Jack's Porch. She has lived and written in the mountains of Colorado, North Carolina, Japan, and Costa Rica but now resides in the flatlands of Florida where she is on the Board of Directors of The Kerouac Project writing residency.
Pry Apart a Single Pane
You have pulled a chair up to my desk,
ear buds in, head moving
to a song I can't hear.
When I sit down, you unstop one ear
but leave the other to the music
and tell me about your day
like we are friends meeting after school,
not a fledgling teacher who has
just seen the buses off
and you here to serve detention
having missed your last chance,
an extra credit assignment I made up
to save you this, another hour in a place where the windows
don't open and me wishing I could
pry apart a single pane and us sitting,
the quiet stark against the hustle of the day,
the classroom empty except for our two echoes.
I pull the grade book from my desk
to show you all your blank squares


the spaces in need of numbers.


You tell me about the night before, the cops looking
for a shooter making his way through the streets
and I remember the sirens in the distance,
your neighborhood seen from the highway,
squat brown buildings on a plateau worthy of a castle,


one road in and out, easily defendable.


But while I'm thinking of castles, you are talking of cages,
how the police locked the gates, trapped the shooter inside
with you, your mother and your grandmother.
And I can see it as you describe
all three of you crouched,
backs to the wall and away from windows,
the flashing blue and red dimming
until you are left to darkness,
how you think maybe you should shut your eyes,
listen for the bang and slam of bullets.
You ask, "Why would they do that. Lock us in?"
I think we share so little except a name,
and me without answers that wouldn't hatch more questions.
And I say, Danielle, play me the songs you like,
gesturing to the cord left to dangle.
You hold it out and I say, Let's look for the poetry,


for the words used, for the words left out.



" Over eight years of teaching in three countries, the year that had the most impact was one I spent at a US middle school in the downtown of a popular tourist destination known for its foodie restaurants, live music, festivals, and beautiful historic buildings. The school pulled from multiple housing projects and was a lesson in extreme income disparity, gang violence, and how easy it is to only occupy a single sphere, a sliver of a town's reality. "