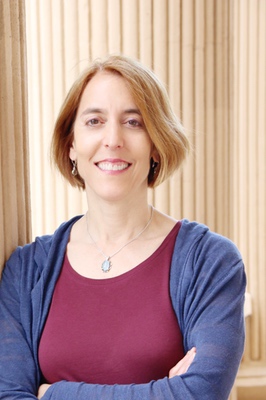 Pamela Schmid
Creative Nonfiction
Pamela Schmid lives in St. Paul, Minn., and is the creative nonfiction editor at Sleet, an online magazine. She was the recipient of a 2013-14 Loft Mentor Series award in nonfiction and the runner-up for the Sycamore Review's 2014 Wabash Prize for Nonfiction. Her work has appeared in Bellevue Literary Review, River Teeth, The Common, Blue Mesa Review, Sweet: A Literary Confection, Tahoma Literary Review, and elsewhere. She holds an MFA in Creative Writing from Hamline University and in a previous life was a staff writer for the Star Tribune of Minneapolis. Find her work at https://pamela-schmid.squarespace.com/ .
Emergence
"Brood VI cicadas are emerging across several U.S. states for the first time since 2000 and the last time until 2034. … Their mating calls are famously loud."

– Mother Nature Network, May 17, 2017
My hometown hums with unseen ghosts. After all these years, too much has changed. Nowadays they sell aqua cultured caviar where we once ate greasy pan pizza. Down on Chain Bridge Road, lattes have replaced Slurpees. But right in the middle of town the old brick service station retains its sag-roofed splendor, unmarred by beautification. Its homeliness catches in my throat.
Remember, sister, those humid nights when we ran past all this in our waffle trainers? Remember, earlier still, our terrified glee as insects crawled out by the millions? We felt that brood in our bones. Over their lovesick chorus, we shrieked and plucked their crumbling mummy bodies from brick and bark. We tossed them skyward— expecting what, exactly? They were only husks by then. The live ones were long gone, singing their soundtrack from the branches. They sang because they'd waited in dirt for the right spring rain. They sang because they'd swelled from the ground and tunneled from their skin. They left their empty pods for us to fling as their mad drive to procreate before dying filled our ears. They sang and mated and stilled—and then we flew away.
Now I walk alone, past teardowns and sorry piles of rubble. Now you are gone, yet you cast such long shadows. Brown husks crunch underfoot. They stick to fenceposts and litter lips of curbs and gutters. Memories peel like wallpaper. Bug armies roar. Buzzsaws whine as honeyed vines curl around cinderblock foundations that rise, new and monstrous, from red earth.
" Cicadas are like little Rip Van Winkles—they wake up after 17 years and everything is different. Their emergence last spring, which coincided with a visit to my hometown of McLean, Va., felt like an opportunity to explore the intersections of change and constancy, memory and time. "