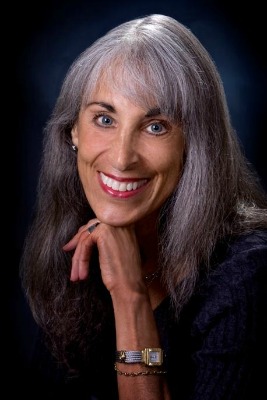 Doris Ferleger
Poetry
Doris Ferleger, Ph.D., is a prizewinning poet whose debut book of poetry, Big Silences in a Year of Rain (available through the publisher, Main Street Rag, 2010), was a finalist for the Alice James Beatrice Hawley Poetry Prize. Her second publication, When You Become Snow (Finishing Line Press, 2011) is available through Amazon.com. Her work has been published in numerous literary journals including South Carolina Review, South Dakota Review, New Letters, Cimarron Review, L.A. Review, and Poet Lore. She holds an MFA in poetry from Vermont College and a Ph.D. in psychology. She has a private practice in Mindfulness-Based Psychology. Contact Doris Ferleger at dorlynn1@gmail.com
Instead of Angels
For every brain tumor I hear about—for every morning my own brain can't balance out its darkness with enough amens and blessed bes—for every evening I can't be my own comforting community—I need a white wing to enfold me. But as I've already explained, I couldn't let in the angels, so I decided to try a bereavement group where in the small rectangular office, seated around a large rectangular table, we all waited in strained silence for the group leader to arrive.
To pass the time, I colored in my nametag with the turquoise and pink markers strewn on the table by the group leader. A woman with one cross-eye that stayed stuck by the bridge of her nose as if waiting for courage to cross over, who sported a pair of thick white-winged glasses, said, Oh you're already doing well. They say if you use color you're doing well, really well. I rolled the turquoise marker toward her, the one called Swelling Sea before I noticed Purple-Mountain-Majesty lay untouchedon her end of the table.
No one else in the group was willing to pick up a color. Perhaps they were afraid of the evil eye that surely comes to those who appear to be doing well. Or maybe no one wanted the blue flames of their marriage to ignite or die down, the green hills of their years together to roll any closer or further away, the red spikes of last days to impale.
No one even wanted to color in the crocuses that had sprung up overnight—sun yellow, wedding white. Felicia, Rosanne, Ruthie, Sheila, Ayesha, I wanted to scream, Play with me even though the sky is falling. Play with me because the sky is falling. But I hadn't yet learned their names.