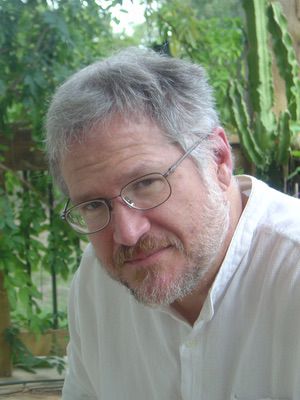 John Blair
Poetry
John Blair has published six books, the most recent of which is Playful Song Called Beautiful (U. of Iowa Press, 2016), which won the Iowa Poetry Prize, and he has a seventh book, The Art of Forgetting, coming out from Measure Press in the fall of 2020. He is the director of the undergraduate creative writing program at Texas State University.
The Floods of May
Rough winds do shake the darling buds of May, And summer's lease hath all too short a date. . .
–William Shakespeare, Sonnet XVIII
Who could have seen this coming the river squatted in its bed shoulders thick with houses going rogue and shaking it all off like a dog shedding fleas and puddle water? A whole family drowned and gone missing except the father who rode a snag of siding and shingles back to the bank somewhere between these limestone hills and the walleyed Gulf of Mexico; the darling buds of May survive of course as they in their leases tend to do kettle-corned & popping under the hot blind eye of a Texas summer sun into bursts of ready leaves and flowers humming with bees as though to hide the sound of the river's hurry to sow like grains of rice another big handful of the sinful into its sacral waters sated with drowning and now biding like any living thing its time as it herds ineluctable these gifts of flesh and the solemn slow- rolled trunks of trees ever downward branch by sky by light like hands that urge lost children home to sleep in quiet beds.
" 'The Floods of May' is an attempt to process what is known in central Texas as the 'Memorial Day Flood,' which occurred on the Blanco River in the Texas Hill Country in 2015. Many homes and bridges along the Blanco were destroyed, and about five miles from where I live, a house in Wimberley, TX with thirteen people in it was swept away, and only one person made it to the riverbank and survived. His wife and two small children were never found, and he told an interviewer six months later that he'd dreamed of them and his daughter told him in the dream, 'We didn't make it, Daddy. You did. We got picked up by a man in the river—and it was Jesus. And we are in Heaven.' "