Monday Miscellany - October 25, 2021
by Baltimore Review Staff Members
On the Search for a Yes
I've been working my way through the recent CNF submissions, looking for that one. We all know what I mean by this. The writing that, as I'm reading, I feel in my bones. My fingers nearly vibrate as they wait to scroll, because my eyes can't read fast enough for that part of my brain that's saying, "Yes. This. This is why I learned to read. This is humanity in its written form. Click YES."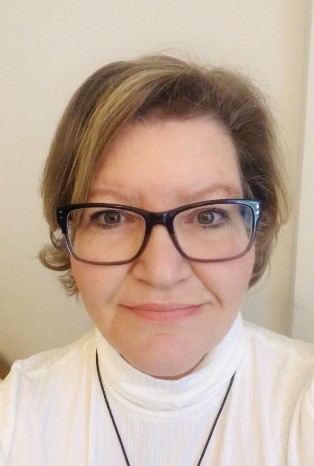 Instead, I find myself feeling awful for so many NOs. I never feel good about saying no to someone's reality. I experience this in grading personal narrative essays for my students. I am always careful to try to assure them that I am grading the writing, not their story, because how do we assign points for emotions? In what rubric do we categorize the death of a grandparent, the game-winning little league pitch, a senior prom lost to COVID?
When I considered this topic for Monday Miscellany, it was one of those I have to write this moments. Then it wasn't. As quickly as the ideas whirred in my brain, they began to dissipate like seltzer losing its fizz. Thoughts are diluted before they can fully form, interrupted by email blips, like postage stamps in the corner of my screen. Another student getting tested. A friend who just wants to vent because, yet again, her kids have been exposed. An already ugly word made worse by the potentially life threatening implications.
Perhaps this is why it is so hard to find the YESses. Maybe creativity is muffled by the nonfiction surrounding us. Maybe the variant most contagious among writers is one that damages the heart. But in the same way that I have learned to focus through my mask-fogged glasses, I keep looking. The YESses are out there in those stories that take a piece of the world and hold it up to the light, and at just the right angle, we see the universal truths exposed. Words become oxygen, and we begin to heal.
Quick Note on Submission Guidelines
A reminder to all writers sending work our way—or to any publication: Please take a little time to look over our journal and get a general sense of what we publish. Does your work seem like a good fit? Would you be proud to see your work on our site and in our annual print compilation? And I'd love to know that writers spend a little more time on our contributors' pages than the Submit page. You'll find some excellent poems, short stories, and creative nonfiction there. We want you to enjoy your time on our site!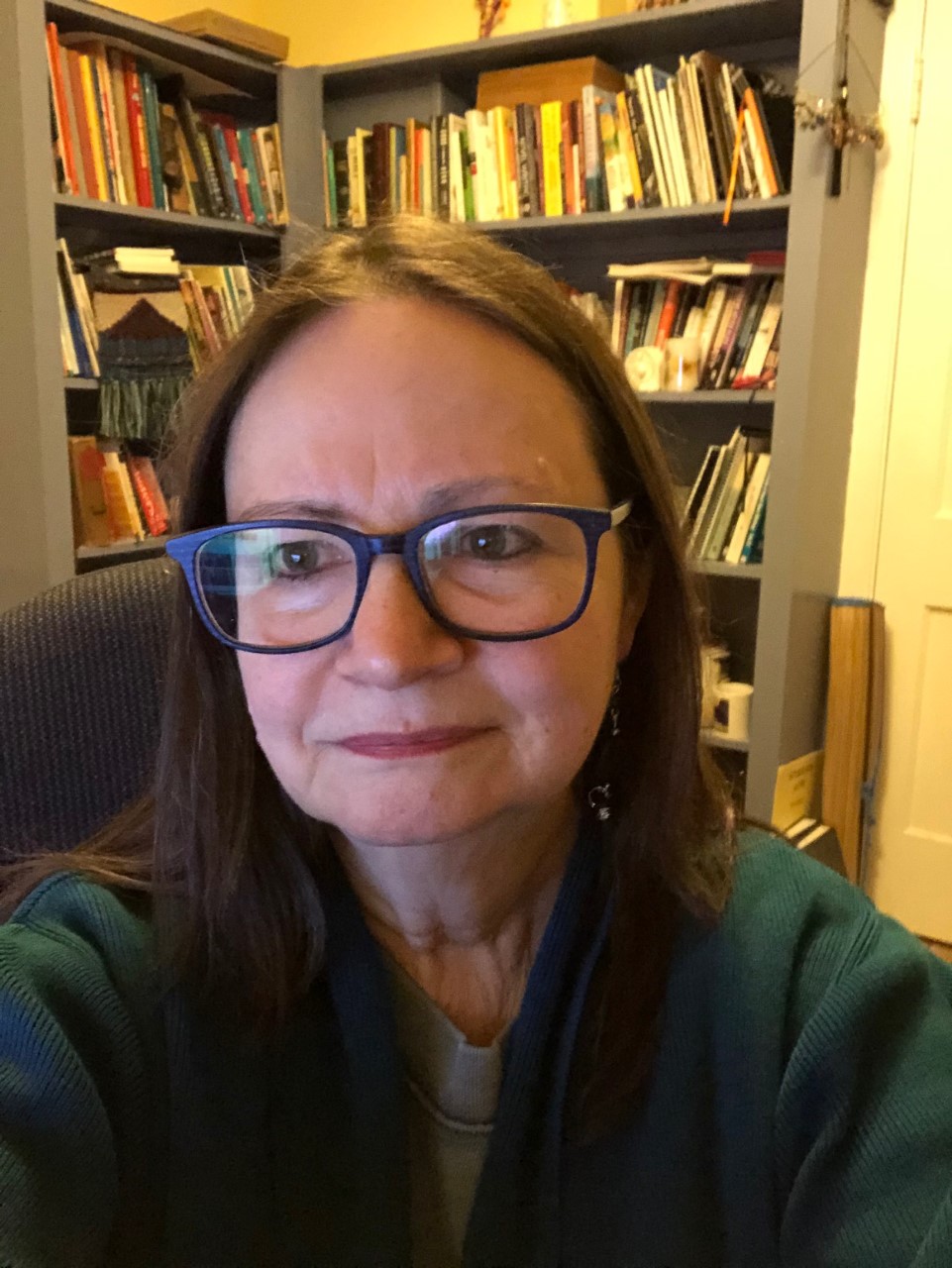 As for our submission guidelines: I think our guidelines are relatively simple compared to some I've seen, and we don't quibble too much about fonts, spacing, margins, and the like. But we're serious about the few guidelines we have. You can read most of them on our Submit page; a few more might appear when you click the More button for your particular genre.
The basics: We ask that writers send three poems only; prose should not exceed 5,000 words (and shorter is often better). We also ask that writers submit only once per category per submission period. Submission periods are February 1 - May 31 and August 1 - November 30, unless otherwise announced. And since we are capping the number of submissions we will accept during a submission period, in order to respond to all writers in a timely way, we ask that writers not withdraw and resubmit their work (e.g., after making a few edits). Writers can, however, attach a revised doc to a message in Submittable. In an ideal world, we would all slow down, put our drafts away for a while, and then spend some serious time reading them with fresh eyes and polishing the work before submitting—but I know we've all been guilty of submitting work before its time. I get it.
Thanks for taking the time to read this. We are grateful for all the writers who share their poems and stories with us.
Baltimore Review 2021 Lands on Doorsteps Across the U.S. and Across the Sea
We're always happy to see pictures of our annual compilation on social media. Here are just a couple from contributors, one not too far away from me and the other in the U.K. Thanks for posting these! You're the best!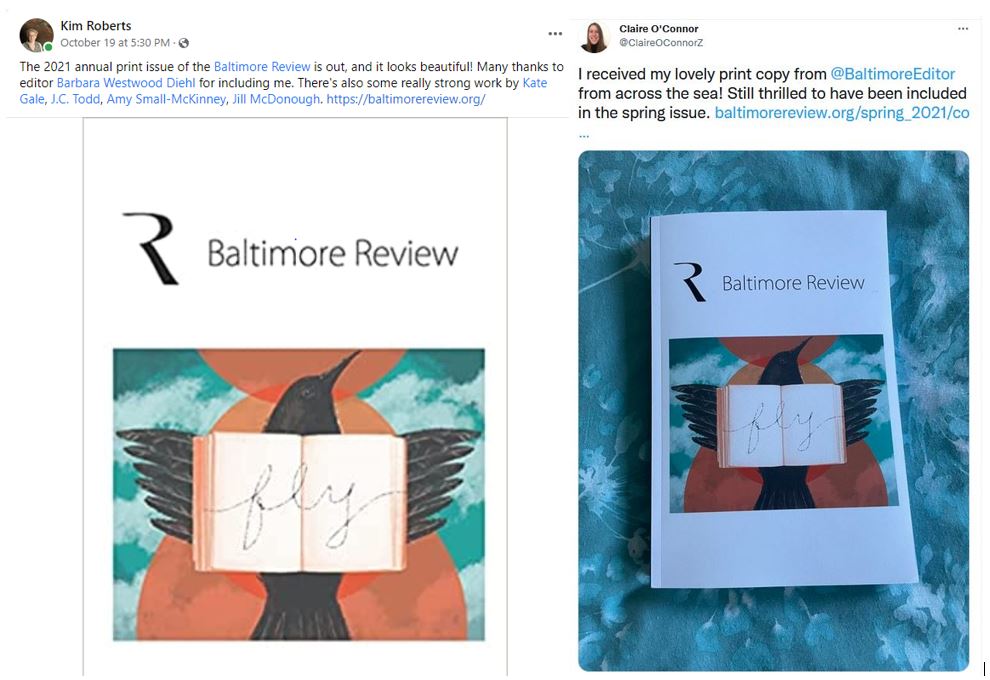 Comments: