A Kraków Literary Journal: "The Body is the Source and the End." Q&A with Michał Choiński, poet and scholar
by Michael Downs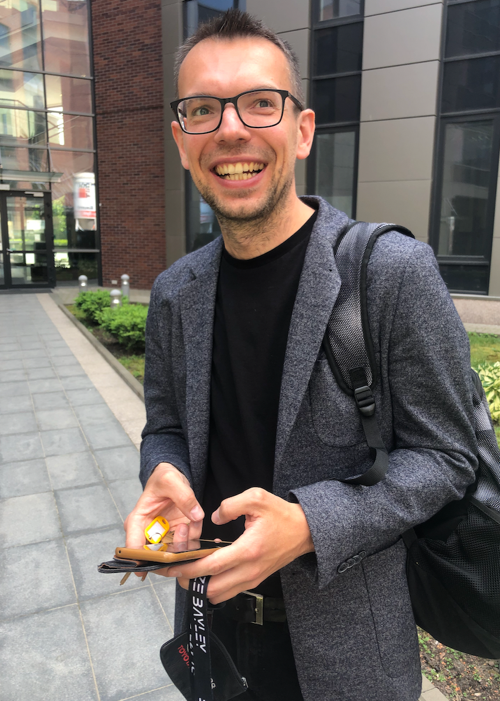 Michał Choiński is an English-language poet and professor who teaches literature at the Jagiellonian University in Kraków, Poland. His latest book, Southern Hyperboles, was published by Louisiana State University Press in 2020. He has published essays, poems, and translations of poetry in journals in Poland, the United States, the United Kingdom, and in Canada. Choiński's poetry chapbook, Gifts Without Wrapping came out with Hedgehog Press as a winner of a poetry competition. Choiński will serve as a senior Fulbright Fellow at Yale University in Summer 2022. In Fall 2022 will spend a few days in Baltimore and at Towson University as a visiting writer.
Choiński is also a concert promoter of alternative music bands through his company, Iron Realm Productions.
Q: Why do you write poetry in English rather than in your first language, Polish?
This is probably the question I'm most often asked in the context of my work. I could rephrase it provocatively: why would I write poetry in Polish?
Seriously, though. The use of a foreign language gives me a sense of distance, a forensic perspective on the connections between ideas I want to build and explore in my verse. If one is to conduct a medical procedure, an operation if you will, one ought to wear gloves not to get the hands too dirty, right? Well, the use of the English language serves me as this kind of insulating membrane, a protective glove for exploring language at a distance. It's also sheer fun to fiddle with the fabric of a language you didn't grow up with. When it comes to Polish, I translated some English poetry into my first language, and I do often write articles and essays in Polish. But as far as poetry goes, it's only English, and I'm not tempted to change that.

Q: In your chapbook, Gifts Without Wrapping, you engage with bodies, flesh and touch, elevating those even to a spiritual level as in the poem "Liturgy of the Flesh." In "My True Love," you write
If I could, I'd love
to prostrate myself
on an autopsy table
and cut deeper ….
What accounts for this focus on the body?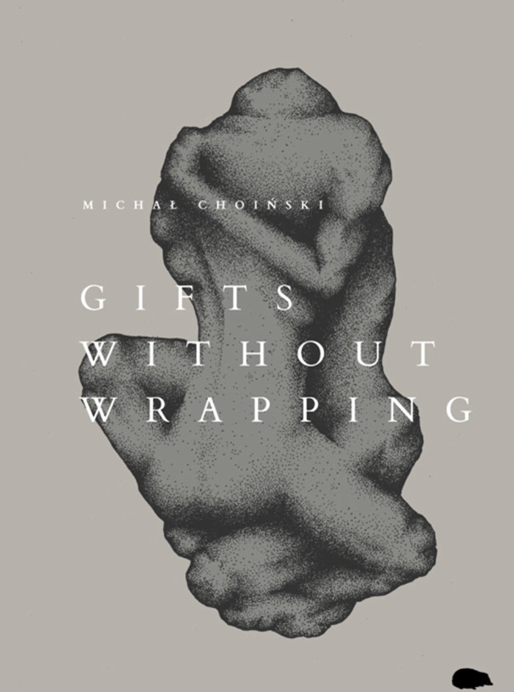 In his book Mortality, Christopher Hitchens writes "I don't have a body, I am a body." I have a tentative plan to make this quote the epigraph of my full poetry collection. The body is the source and the end. It's an object of cultural taboos, political restrictions, and religious rituals. So, I'm interested in a plethora of the body's aspects–its functions and failures. You've mentioned the poem "Liturgy of the Flesh" from my chapbook Gifts Without Wrapping–it's an ekphrastic comment on Jorie Graham's amazing piece "At Luca Signorelli's Resurrection of the Flesh." Luca Signorelli was a 15th-century Italian painter, famous for his attention to human anatomy. For him, every muscle and every sinew mattered. Graham builds on that interest, imagining religious doubts accompanying Signorelli's creation of human figures in that eponymous fresco in the Chapel of San Brizio, in Orvieto. In turn, I humbly try to build on what Graham built, juxtaposing the insights in her poem with the Polish rituals of All Saints' Day and the religious belief in the resurrection of the body, and how this promise may be as fearful as it is joyful. "The Liturgy of the Flesh" was later reprinted in The Ekphrastic Review in 2022. So, in general, in my work, I do often focus on the rituals and beliefs, the hopes and fears associated with the carnal, and I seek to map them in transcultural contexts.
Q: You've also published scholarship, especially about writers and literature of the American South. Where do your poetry interests and your scholarship intersect?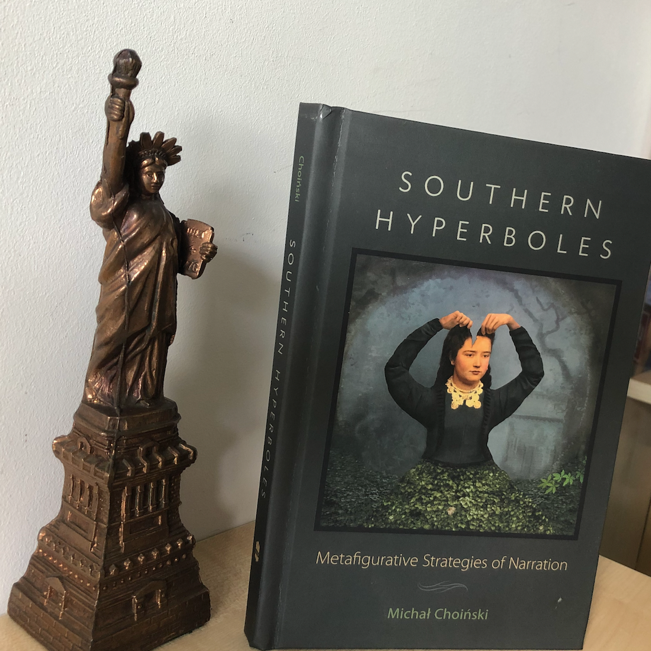 Yes, academically I do two things now. On the one hand, I work with digital humanities to reveal who wrote texts where authorship is in question. On the other hand, I study the literature of the American South. My second book, Southern Hyperboles, came out in 2020 with Louisiana State University Press. In that book, I looked into the excessive and the grotesque modes of expression in a number of 20th century authors from the South: William Faulkner, Katherine Anne Porter, Flannery O'Connor, Katherine Du Pre Lumpkin, Lillian Smith, Tennessee Williams, and Harper Lee. The basic argument of the book is that in Southern culture–scarred as it has been with stratification, violence, and divisions, and in which racial and social decorum regulate almost all aspects of the quotidian life–the hyperbolic mode, the use of the excessive and the grotesque, became a necessary mode of artistic engagement. The hyperbole–be it an epiphanic hyperbole in the case of O'Connor or the excessive gender stereotype in the case of Williams–allowed these authors to enter into a dialogue with their oftentimes ambivalent perception of their regional background. The study of the carnal grotesque is a key element of the book, and I guess this is the overlap with my poetic work. I'm currently writing my next book, on the representations of homecomings to the South.

Q: When you visit Yale University this coming summer as a Fulbright, what research will you do in New Haven?
While at Yale University, I'll be engaged in that digital humanities work I mentioned, using stylometry to study 18th-century manuscripts at the Beinecke Rare Book and Manuscript Library. I expect the next question will be: what is stylometry? It's a way to determine authorship, a kind of textual forensic analysis in which the frequencies of words are like fingerprints. The software package stylo, developed by Maciej Eder from the Polish Academy of Sciences, by Jan Rybicki from the Institute of English Studies at the Jagiellonian University, where I also teach, as well as Mike Kestemont from the University of Antwerp, allows us to count the relative frequencies of words in a given text. We then compare those results to other texts where we know authorship. If the text is long enough, it is possible to count lexical items to determine the author's literary fingerprint–a mathematical formula for one's style, if you will. In this way, one can tell if the alleged author indeed wrote a given text.
We have done this with Harper Lee's To Kill a Mockingbird and Go Set a Watchman–to finally put to rest the gossip that it was Truman Capote who helped Lee write her novel. In New Haven, I'll try to use this method to study some colonial texts and figure out who wrote them.

Q: This series of articles I've been writing for Baltimore Review is called a Kraków literary journal, so I wonder how Kraków's literary culture inspires or sustains you in your work?
In many ways, yes, of course. There's a lot of interesting places on the literary map of the city–like the bookstores Massolit, Spółdzielnia Ogniwo (Ogniwo Collective) or De Revolutionibus Books & Café. They host meetings with writers, poets, and artists almost every week. Plus, there is no shortage of interesting literary and cultural festivals, like the Miłosz Festival for poetry, the Conrad Festival for prose, or the Copernicus Festival, which considers a different topic each year like information, imagination, or time. So, surely there is a great literary vibe here.
Michael Downs, who serves on the board of Baltimore Review, will soon return to the United States after several months living and writing in Kraków as a U.S. Fulbright Scholar. This blog post is the last of a series he has written for the BR blog regarding literary Kraków. He's the author, most recently, of the novel The Strange and True Tale of Horace Wells, Surgeon Dentist. Learn more about him at michael-downs.net.
Comments: