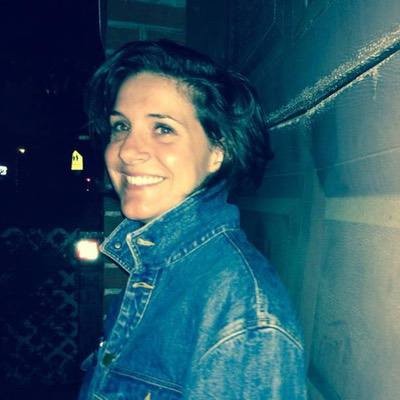 Cecily Berberat
Contest Winner - 1st Place
Cecily Berberat holds an MFA in Fiction and an MA in English literature from the University of Montana, Missoula. She is the recipient of the 2012 Montana Meadowlark Award, judged by Richard Ford, and has recently returned to the United States from teaching at the University of Toulouse II in France. She currently writes and tap dances in New York City.
Lemon drop
Their bungalow in Southern France was cold and dank, with concrete walls and a water heater that ran out every night before nine. Claudia liked to think of it as their romantic hideout, when they lay under the covers just to keep warm, drinking wine from water glasses with the radio mumbling. Rainier was the more mature—by a lot—with full white hair and the sort of handsome wrinkles that Claudia wanted to pass on to her children. The sex between them wasn't HBO but classic film, face-to-face, and slow and successful in a way that Claudia assumed must be generational.
Rainier's mother had passed away from Alzheimer's the year before and Rainier and Claudia were in France fixing up her abandoned property to sell. It was an old multi-building estate that had previously been converted into five separate units, three attached, two freestanding. Rows of strung-up grapevines stood in lines behind the buildings and there was an olive grove that extended beyond and up the hill. Claudia liked the way that Rainier fiddled around all day with screws in his hand and a hammer in his belt. He was at home in Southern France and Claudia thought that she might be at home with him. Before this, Claudia had been a receptionist at a spa in Chicago. She couldn't ever miss that. Rainier had come in one day requesting change for the meter.
"You can park with your card now," Claudia had said, opening the till.
"This is how they track you," Rainier said, and Claudia had thought that he was making a joke. His stilted grammar made him sound old-fashioned. He'd asked her out to dinner in the easy way that American men never learn.
Two months later, Claudia packed a bag of culottes and espadrilles. She left another voicemail for her sister Sylvia and boarded a Christmas Day flight toward what she'd imagined would be swaying palm trees and winding towns full of shoreline and fishing boats. No matter how gloomy those first few months had been, things between her and Rainier never soured. When Claudia was mad she argued, when she was disappointed she said so. When she hated him, she let him have it as loud as she wanted. And Rainier didn't mind. Claudia thought that their dynamic was special. She took to calling him Rainy, a joke that was lost on him. They ate well and for hours each day, and that seemed to be all that mattered to anyone in France.
~
Rainier stirred his bechamel sauce with the wooden spoon perpendicular to the pot. May had begun by pulling the gray clouds further out over the ocean. The air smelled of juniper and rosemary. Their nights were no longer so long and cold. The phone rang. Claudia wiped her hands on a dishtowel before picking the receiver up off the wall.
"Allo?" It was the one French word that Claudia liked to think she had perfected.
"Does Rainier live here?"
Claudia was surprised to hear an American woman's voice over the line.
"Sylvia?" Claudia asked.
"Patrice, actually. Can I speak with Rainier, please?" Claudia pressed the receiver to her chest while Rainier sampled his sauce, offering her a taste. She sipped the spoon, licking the extra butteriness off of her lips before handing him the phone and returning to her chopping board of mushrooms and leeks. Rainier was having trouble hearing over the kitchen noise. Claudia still smiled sometimes at his faltering English. He was looking at Claudia from across the room with the phone to his ear when he said, as easily as ever, "Yes, I know. You're my daughter."
When the conversation ended, Rainier explained to Claudia over two bottles of merlot, three courses, and a cheese plate. They helped each other clean up.
"I went to the States when I was young," he said. "I married. That ended. I didn't stay anywhere long."
Claudia turned off the faucet and lights as they moved into the low-ceilinged bedroom.
"How long did it last?" She suddenly wanted to know. "Six months? A year?"
Rainier took off his pants and got into bed. "I don't know. Seven."
Claudia undressed, too, the bedside lamp glowing orange.
"You could have told me, Jesus." She turned to tuck her bracelets into the underwear drawer. "That might have made for interesting dinner conversation."
Rainier had his head tilted in the way that he did when she fought with him.
"So, you're divorced," Claudia said. "That's what you're not saying. You had a child with someone you loved but it didn't work out." Claudia could imagine that. Seven years was twice as long as any of her own relationships, but she would have expected someone as old as Rainier to have been married at least once. She had assumed as much when they first met. It was silly of Rainier to make such a secret of it, really. Still, she found herself more thrown by this information than she would have hoped she'd be.
"I haven't seen Patrice in a long time," Rainier said.
Claudia got into bed next to him. "Seven years long?"
"Mmmm," Rainier hummed. "Longer."
Claudia pulled the covers up to her chin and turned onto her side. She felt unsettled from the voice on the phone, its reminder that Rainier had lived a full life before her, its reminder that the world across the ocean could still exist. "For a second," Claudia said, "when I heard her voice, I thought that she might have been Sylvia."
Claudia let Rainier fold his heavy arms around her.
"Do you miss her?" he asked.
"Of course, I do," Claudia said. "How can you ask me that?"
Rainier hummed again.
Claudia and her sister, Sylvia, had the same arched feet, the same delicate ears and preponderance of taupe-colored birthmarks on their arms and legs. Otherwise, they were different. Claudia was two and a half years older, more muscular and with darker coloring. Claudia liked to shout her favorite lyrics at the top of her lungs whereas noise bothered Sylvia, even music in the car.
"It'll be her birthday soon," Claudia said and Rainier stroked her shoulder.
"I took her bar-hopping on the Lower East Side last year when she turned twenty-one." Sylvia's boyfriend had been arrested that same week for selling oxy on campus.
"Like an American movie," Rainier said, tickling Claudia's shoulder.
"Not really," Claudia said, though it was fun to think of it that way. Claudia had used her dad's credit card to take Sylvia to a fancy spot. Adults were getting off work in their Brooks Brothers and their Jones New York. A thirty-something man in tasseled oxfords offered to buy Sylvia a drink. The man was shorter than them but had a fat wallet in the back pocket of his chinos and a group of friends on the other side of the bar.
"You should get a martini," Claudia had said.
"Are you girls twins?" the man asked.
"Yeah," Claudia said. He bought Sylvia a kimchi and Claudia a lemon drop martini. The lemon tasted more bittersweet than sour. Two bars later, they were offered cocaine and each did a line off the top of the toilet in a bathroom stall. A woman in a short skirt showed them the paw print tattoo on her ass. They'd laughed about it while the sun rose and they waited for their train.
"You never introduced me to your sister," Rainier said, his voice soft on Claudia's neck. "You ashamed of me, your old man?"
Claudia pulled Rainier's hand close and smelled his skin. "I didn't want to scare her," she said. "You're just so old."
~
There was a knock on the door at 9 PM four days later. Claudia lowered the heat beneath the sauces on the stovetop. Rainier had changed his T-shirt and shaved the white stubble off of his chin. Claudia heard his voice in the other room say, "It's good to have you here." A woman's voice, loud and theatrical, answered, "I thought I'd see what all the fuss was about." Claudia set down her spatula and was dusting off her hands when the two of them came into the kitchen.
Patrice had big round eyes and apples to her cheeks with childish teeth, the bumpy ridges of which hadn't yet been worn flat. She wore a ratty jean jacket with red Doc Marten high-tops and loose patterned pants that tapered at the ankle. Her asymmetrical bob was bleached at the ends and frizzy where she'd died it so that her hair stuck out in a way that made her appear recently electrocuted. It was hard for Claudia to tell how old she was beyond the fact that Patrice was not the teenager that Claudia had expected her to be.
"This is my friend, Claudia," Rainier said.
"You can say girlfriend. Or wife." Patrice dipped to smell the simmering sauce. She didn't meet Claudia's eyes but looked to Rainier. "Have you ever lived alone?"
Claudia waited for his answer, but father and daughter both moved away from her and toward the table.
Rainier offered Patrice a chair. "I've wanted to have you here," he said. "Thank you for calling." He sat down across from her while Claudia went to the counter and collected the charcuterie and raw vegetables onto a wooden cutting board to be their entrée. Patrice reached for a ribbon of meat as Claudia lowered the appetizer to the table.
"But it freaks you out, doesn't it?" Patrice said. "I bet you didn't think I'd find you." She smiled as she chewed.
Claudia continued setting the table with the onion jam and the kalamata tapenade and the baguette.
"I won't bore you with how I did it," Patrice said, "I think I'll leave you on the edge of your seat."
"How long have you been in France?" Rainier asked. "I had no idea you were so near."
"But you weren't exactly looking, were you?" Patrice was eating fast.
Claudia opened the wine.
"I always thought—or hoped—that you'd find me." Rainier spread onion jam onto some bread.
Patrice laughed out loud but was looking at him hard. "And why is that?" she said. "Because you're so great?"
"No." But Rainier was nodding slowly, his head cocked. Claudia wondered if she should excuse herself. There was something deeply personal between them. Something that she didn't understand. She looked at their faces, which weren't really so similar. There were the full lips and olive complexion, a lack of arch in the eyebrow maybe. But really that was it.
"No forwarding address, no phone number." Patrice took a bite of carrot stick. "Monsieur Mysterious."
"You're right. You're right," Rainier said, reaching for the radishes.
Patrice had emptied the cutting board of most of their entrée. This established that she wasn't a vegetarian, and that was good news at least. Claudia lifted the board from the center of the table and put it on the counter, then topped off her and Rainier's cups. Patrice's glass was still full, but Claudia added a splash anyway. Rainier had forgotten to light the candles and Claudia lit a match and held it to their wicks. The room brightened.
Patrice looked at Claudia for maybe the first time. "There's not much to this town. It must drive you crazy."
"It does," Claudia said, happy to be talked to. "You should see the looks I get."
"Everyone seems nice to me," Patrice said.
Rainier reached for their plates and filled them with the veal that he had spent all day preparing. Patrice looked at him. "What do you do anyway? Mom said that you used to be a vintner, way back in the day. Before you left."
"Used to, you know," Rainier said. "Used to travel for grapes. Different regions. Private planes. Bordeaux, Nantes, Saint-Émilion. But now I am old, you know. I fix up this place."
"Your cabernet didn't revolutionize France?" Patrice said.
Claudia drank deeply.
"It's the industry." Rainier said, "I used to travel, always going someplace. Five languages. I don't know if your mother tell you, I speak French, English, Italian, Hebrew—"
"I don't care." Patrice interrupted him. She tried her wine in a way that was more delicate than Claudia expected. She had the short fingers and narrow wrists of a raccoon.
"He does, though," Claudia said. "I've heard him. A few times."
Patrice turned and looked at Claudia as though the skin of Claudia's face had fallen off onto the table. "I couldn't give a flying fuck," Patrice said.
The radio was still on, low in the bedroom. Claudia had forgotten to turn it off. Patrice scooped the steaming food onto her fork and they ate without talking. Claudia used to refuse to eat veal in the United States, because of the cruelty. She'd never once ordered it at a restaurant or a butcher. She'd never even been to a butcher and hadn't thought of that as unusual. But the meat was cooked perfectly and she took another bite.
"Do you speak French?" Claudia asked Patrice, more to make conversation than to know the answer.
"Mais oui." Patrice's lips made a pouty shape. "Quatres années au lycée et quatres années à l'université. Mais pourquoi? Tout le monde parle espagnol."
Now, Claudia was depressed.
Rainier's eyes lit up. "C'est merveilleux. Très bien." His Rs became throaty in the way that Claudia wasn't capable of. She looked at him, and he returned to English.
"Is that what brings you here?" Rainier asked Patrice. "You are in France to improve your French?"
Patrice looked sickened again. She finished chewing and swallowed.
"You owe me $75,000 in child support," Patrice said. "I'm here to collect."
Claudia wished she'd put out a water pitcher, but Rainier simply nodded again, a movement that Claudia now recognized as a useful tactic.
They chewed with their mouths closed. Claudia lifted the serving bowl and tilted it toward them both with the ladle in her hand.
"More sauce?"
Patrice shook her head. "No thanks, Claudette."
Rainier didn't correct her, but took the bowl and served himself.
"The buses don't go late. If at all," he said, first to Claudia and then to Patrice. "There's room for you to stay here. This is your place."
Claudia nodded as if her agreement mattered. They ate and ate for ten minutes more, until their plates were clean.
"I'll get the tiramisu," Claudia said. "Coffees?" Rainier nodded, but Patrice started to stand.
"Actually, it's been too long a day. Jetlag," she said, and Claudia was relieved.
Rainier got the flashlight and was already leading Patrice away from the kitchen and outside to one of the nearly finished apartments. He hadn't yet gotten around to installing lights in the yard. Claudia cleared their empty plates. She would put the coffee on anyway, for her and Rainier. Leaning against the counter while the water boiled, Claudia took two short glasses from the cupboard. There was something free about Patrice, something independent that Claudia liked. It was probably because Patrice had grown up an only child, Claudia thought. Patrice got things the way that she wanted because she demanded them that way. The strategy worked well with Rainier, Claudia saw that now. Give me what I want; the rest of the world doesn't matter. The rest of the world can go to shit.
Claudia was already under the blanket when Rainier came into the bedroom. The coffees sat untouched on top of the dresser as Rainier took off his pants and undershirt and got in beside her.
"Are you tired?" he asked.
"Maybe," Claudia said.
He kissed her neck and the side of her eye.
"What did Patrice mean when she said that you left?" Claudia asked.
"I was divorced. I didn't live with my wife anymore."
"But you left town?"
Rainier rolled away and onto his back. "Patrice was barely a girl. She doesn't remember."
Claudia turned to face him but Rainier's wrinkly eyelids rested closed. She wiggled her cold feet in between his warm ones. "Do you think she'll stay a while?" For some reason, Claudia wanted her to. Not that Patrice was nice.
"Mmm," Rainier mumbled. He must have been tired.
"We have the space," Claudia said. Sylvia had moved in with Claudia in Chicago after college, found work at an upscale market that fried their own kettle-cut potato chips and employed a limitless supply of other young, tattooed people. Claudia had gone out with them at night sometimes but Sylvia hadn't seemed to need her around anymore. Claudia often found herself taking the L home alone at four in the morning. She'd been mad about it at the time, stopped reinflating the air mattress when it sank down to the floor.
Claudia rested her head on Rainier's shoulder and wrapped a leg around his.
"You think Patrice will stay in France?" she asked again.
Rainier still didn't respond and Claudia rocked his chest with her body. "She'd need a visa for that, right?"
"Mmm, I don't think so," Rainier said. So, he was awake.
"Why'd you have to name her Patrice, anyway?" Claudia asked. "I've never even heard of that."
"It was her mother's idea," Rainier said, and Claudia didn't want to hear another word about it.
~
Patrice came to breakfast the next morning with her hair cut. She'd chopped off the fried ends and given herself long, sexy actress bangs that made her look like a droopy mushroom. Without the bleached street-punk style distraction and in the light of the morning, Claudia could now see that Patrice was about her own age, a fact that Patrice had likely realized straight off the night before.
Rainier pressed the coffee and took out the croissants he'd picked up from the patisserie in town. He was old enough to have trouble sleeping in, often woke at sunrise and couldn't get back to sleep. He whistled as Patrice sat down at the table.
"I'm in the process of trying out every haircut possible," Patrice said. "Whenever I feel like it, I take off a bit more just to see how it looks."
Rainier seemed impressed. "You do that to yourself?" he asked.
"I'm pretty good with a scissor," Patrice said, stirring sugar into her coffee cup.
"My daughter the hairdresser," Rainier said.
"I'm not your daughter," Patrice said. "You made sure of that." She tore open her chocolatine and ate the chocolate out directly.
"Looks great," Claudia said.
That morning Rainier would be sanding the floors in the two farthest units of the property. He'd borrowed an electric sander, two leather aprons, and a single pair of cracked plastic safety goggles from the farrier of all people.
"Will you give me a hand, Patrice?" He opened a shrink-wrapped package of light blue surgical masks. "Or you could go into town with Claudia for the woman's work."
"God." Patrice turned to Claudia with the same disgusted look on her face. "You let him call it that? If he said that to me, there'd be a lot of blood to clean up."
"It's just the market and the boulangerie. Rainier does it too." Claudia tried to remember if he'd ever called it that before. And if it had bothered her. Patrice put on the spider webbed goggles. "You're on your own, Claudette," she said.
Claudia waited for the two of them to head off through the orchard to the other side of the property before she got her satchel and left down the hill for town. She wouldn't have minded Patrice's company, in fact, hated the steep hills made of little stones smeared in dog diarrhea and screamed through by homicidal moped drivers. When Rainier came with her, he made it all so easy. The whole town transformed at the sight of him and his Frenchness. He'd armed her that day with a fifty euro note and a list of specialties written in the same measured cursive that was drilled into all French school children of the 1950s. Claudia wasn't sure what many of the things on the list were, so pointing to produce would be out of the question. But today, Claudia felt matter of fact. Maybe she would just read the list phonetically, or better yet, hand the paper over and let the crones figure it out for themselves. Claudia felt fuck you and she could just say that to the lady behind the counter. Say it just to have it said. Maybe this was Patrice's influence. They might have been friends, if Patrice weren't so morbid and Claudia weren't sleeping with her dad.
When Claudia got back from the market it was nearly noon and she set the table in the garden for lunch. It was warm chèvre and honey on a salad of chopped romaine with chicken stomach and hearts of palm. A small lemon tree grew on the edge of the patio, its knotted trunk buckled with the weight of its own fat and misshapen fruit. Claudia poured herself and Rainier some rosé, leaving Patrice's glass empty since she barely seemed to touch it. Patrice showed up late in a lavender sleeveless dress with white leggings and something in her hands. When she sat down and picked up her fork, Claudia could see that Patrice was holding a tiny kitten.
"Oh, it's so cute. Where did you get that?" Claudia reached forward to touch the kitten's soft forehead. It was shiny black, so young that its eyes were still cloudy.
Patrice cradled the kitten to keep it from tumbling off her lap.
"It was on a branch of one of the olive trees, the ones out by the road. I looked up, and there it was."
"God, so young," Claudia said. She hadn't had a cat since childhood.
Patrice dipped her pinkie finger in goat cheese and offered it to the kitten. "Do you think it eats cat food already, or does it need formula? Is there a vet in this town?"
Rainier chewed while he thought this over and Claudia looked at him, then back to Patrice.
"You're not going to keep it," Claudia said, lifting the vinaigrette from the center of the table. "That's somebody's cat."
Patrice stabbed her fork into the romaine and chicken stomach. "They're not taking very good care of it."
"It probably just wandered off." Claudia's voice was higher than she wanted. "If you leave it alone, it can find its way home."
"Is that what you tell yourself?" Patrice said. "Just leave it alone?"
Rainier was quiet.
"Am I the only responsible adult here?" Patrice asked. The kitten started for the table before she brought it back to her lap and offered it more cheese.
"Well, it's not finders keepers," Claudia said. She looked at Rainier. "Can she keep it?"
Patrice laughed. "And I thought I had daddy issues," she said.
"Oh, fuck off." Claudia drank her rosé.
Rainier raised his eyebrows and reached across the table to fill Patrice's glass with wine.
That night, Claudia turned on the radio for her and Rainier in the bedroom. Claudia's dad had an apple stomach, the faint freckles of a little boy, and was manipulative with money. He'd give you a lot for your birthday and then complain about how you'd spent it. Rainier smoked his evening cigarette.
"Do you want her to stay a lot longer?" Claudia asked.
"She'll always be my daughter," he said.
"Since last week, you mean?"
Rainier rubbed Claudia's shoulder one-handed, drummed his heavy fingers between her shoulder blades. It wasn't up to her, Claudia knew, but somehow she felt that it should be. Her own parents had phoned her the same week she'd met Rainier. Sylvia had been a month into rehab and already caught with Dilaudid in her room. Claudia never visited her sister in rehab. The last time they'd spoken on the phone, Claudia had felt strange, like there was now this new experience between them that they didn't completely share. Sylvia had gone someplace else, been transformed, and didn't fit back into the same shape that she had before.
Claudia sometimes felt that it was her fault for how Sylvia had got started. For having laughed at the blue powder around her sister's nose after an all-nighter in high school. For having agreed to try things with Sylvia, during college, in Chicago. It wasn't like Claudia had been hard to convince. She'd never pointed out the differences between Sylvia's new friends and her old ones that no longer came around. She hadn't suggested they move back East together and get a new start. No, Claudia had taken off for Europe and left her sister selling chips at a grocery store.
~
For dinner the following evening, Rainier made steak in truffle sauce with bruschetta and a filet of sole to start. The wine was complicated and mahogany, and the best red Claudia had ever had. Patrice showed up with short hair in a pixie cut. It suited her. She had made a habit of bringing the kitten to the table, either to gather the whole family or to rub Claudia's face in the fact that she'd won.
"What did you name it?" Claudia asked. She could be mature about this.
"Harry," Patrice said. The kitten's paws attacked the wrinkles in her napkin, its sparkly eyes crazed by the barely moving fabric. Cats could hallucinate like that.
"But that's an old man's name," Rainier said.
"No, Hairy," Patrice corrected him. "Like she has a lot of hair." Patrice helped the kitten extract its claws, sharp as needles, from the tablecloth.
"Cute," Claudia said.
They ate and ate. The truffle slices reminded Claudia of the frills on the ankle socks that she'd worn with her saddle shoes as a girl.
"I thought about just leaving a note," Patrice said, "but that seemed weird. So, I should probably tell you that I'll be leaving soon."
"No, no," Rainier said with food still in his mouth. "No, you have to stay."
"And why is that?" Patrice asked.
"This is your place." Rainier gestured around too quickly with his wine glass and a drop splashed down onto the terra cotta floor. "There's room for you here. You have to stay."
"No, I do not have to stay," Patrice said. "You had to stay, and you didn't. That's the story."
Rainier tilted his head to the side.
"You don't actually care, anyway," Patrice said. "You haven't tried to get to know me while I've been here this week. You haven't even asked me about me. You haven't even asked me about Simone, and that's twisted."
"I did," Rainier said. "I was going to."
"Who's Simone?" Claudia asked.
"My sister," Patrice said, and Claudia felt that she had been hit.
She turned to Rainier. "How many children do you have?"
"Two," he said, nodding.
"Three!" Patrice added. "You had another daughter before us. Or did you think we didn't know about that?" Patrice turned to Claudia. "I hope you use protection because you'll be raising your babies alone."
Claudia lifted her wine glass and took a shaky drink, the alcohol bittering the food in her mouth.
"But you can stay," Rainier said. "You don't have to leave."
"You're a crazy person," Patrice said. "You both are!" She laughed in a sing-song voice, holding the kitten back from climbing onto her plate. "Now we'll leave you, won't we Hairy?"
Claudia had to stop herself from asking where they'd be going.
Claudia made love to Rainier that night. He seemed sad and she wanted him to feel better. The sex was still good, even with his having drank too much, but something felt different. His style was no longer just classic film, but also the kind that made children. Children he didn't tell people about. Children that hated him. Claudia lay on his shoulder afterward, thinking about what Patrice had said. It was quiet in the house. She'd forgotten to turn on the radio.
"Would you leave me?" she asked. "Would you leave me if I got pregnant?" Claudia heard the "if" on her voice.
"Things were different then," Rainier said. "That was the nineties. I used to be a fly by night." He scratched her back. "I used to be a wild man."
Claudia remembered some of the nineties. She didn't think that they had been that crazy.
"Would you at least tell me where you were going?" she asked.
Claudia stayed up late until Rainier fell asleep and then sat on top of the covers and watched him breathe. Sylvia was probably up late, too—or early with the time difference. Nine PM in Chicago, if that's where Sylvia still was. Claudia imagined her sister, imagined her in all of the ways that she'd tried not to think of her the past ten months. She saw Sylvia waiting twenty-four hours at a time for her dealer to show. Doing whatever she did for it when she didn't have the cash. Waking up with a nosebleed. Passing out with a needle in her arm. Their parents had told Claudia just to stop by before she left for France. Stop by and check in on Sylvia. But stop by where? Call all day if you have to, they'd said. But the last three times Claudia had called Sylvia's phone, no one had answered.
Claudia slept through breakfast the next day. When she finally woke and went out to the backyard, she found that Patrice's apartment was empty. The sheets had been pulled off of the bed and the kitten was gone. The only evidence remaining was a pile of Patrice's inch-long hair, dark as pencil shavings at the bottom of the wastebasket.
Claudia went to tell Rainier and he said that Patrice had told him goodbye that morning. He'd be in touch with her, he said, but Claudia didn't think that she believed him. It would be lunch in an hour, and she went into the kitchen to begin preparing their meal. She'd tell him she was leaving when they sat down to eat.
" I had been working for some time on stories that investigate interpersonal distance and abandonment, particularly within families. When I moved to Southern France for two years following graduate school, I discovered a fresh perspective on the causes and effects of estrangement. French culture's emphasis on the agricultural and culinary aspects of life helped me to amplify the role of individual appetites amidst grief, connection, and departure. "