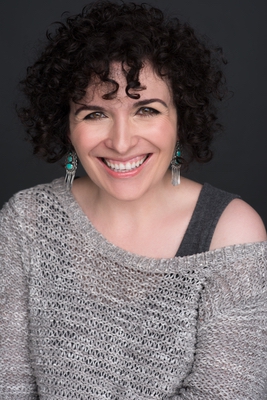 Jehanne Dubrow
Poetry
Jehanne Dubrow is the author of five poetry collections, including most recently The Arranged Marriage (U of New Mexico P, 2015), Red Army Red (Northwestern UP, 2012), and Stateside (Northwestern UP, 2010). Her work has appeared in Virginia Quarterly Review, The New England Review, Ploughshares, and The New York Times Magazine. She is the Director of the Rose O'Neill Literary House and an Associate Professor of creative writing at Washington College, where she edits the national literary journal, Cherry Tree.
Nocturne with Orders to Yokosuka
The night before you leave,
our bed is a port city bristling
with an arsenal of ships.
The dog swims through the covers,
creating currents in her dreams.
How lucky, this peace of hers,
while I'm the reactor
whose waters will not cool,
fuel made molten, the quick
contamination of all life
along the coast. I turn away
from this, your departure, real
as a story I watch on the news,
by which I mean debris
in the sea and metal-sting
in the mouth—
days after the tidal wave,
the crew was told to stop drinking
from the tap, stop showering,
all tests returning negative,
though how to explain the pain,
fingers puffed up
like poisonous fish—fear a thing,
which cannot be measured.
When you're away I'll say tsunami.
I'll say certain uncertain threat,
my words potassium iodide
against whatever tide or wind,
whatever catastrophe is rushing
undersurface toward the land.