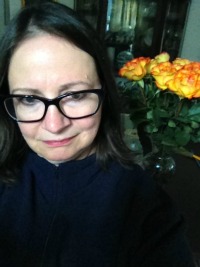 Barbara Westwood Diehl
Senior Editor
Barbara Westwood Diehl is the founding and managing editor of The Baltimore Review. She has an M.A. in Writing from Johns Hopkins University (fiction and poetry) and works for the Johns Hopkins School of Public Health. Her short stories and poems have been published or accepted for publication in a variety of publications, including Atticus Review, MacGuffin, Confrontation, Rosebud, JMWW, Potomac Review, American Poetry Journal, Measure, Little Patuxent Review, SmokeLong Quarterly, Gargoyle, Superstition Review, Word Riot, NANO Fiction, Beltway Poetry Quarterly, Thrush Poetry Journal, Penduline Press, Quiddity, and Ellery Queen Mystery Magazine.
"I like a poem that feels good in my mouth when I read it out loud, written in a form that complements its content, and capable of penetrating me and lodging somewhere inside. Competent isn't enough; the total should be greater than the sum of its parts. Fiction and creative nonfiction should have the same qualities. For fiction, I lean toward the traditional narrative form but like to see some risk-taking, at least some real inventiveness, in the content. I want to be riveted. I want to be bowled over by a writer's ability to immerse me in another world with compelling characters, good use of setting, great scenes, and, finally, a sense that something has happened and the world is not the same world it was on page one. Sometimes, I want a good laugh. For creative nonfiction, I look for the hallmarks described by Philip Gerard in Creative Nonfiction: particularly, an apparent and deeper subject, a well-told story, and the sense that the writer has spent considerable time exploring the subject and making connections outside personal opinion, to fields such as history, philosophy, science, politics, the arts, and other sources—demonstrating real work and fresh insight. All submissions should show an awareness of, and engagement with, the world. You're writing for the world here."

A. Sandosharaj
Editor
A. Sandosharaj has a PhD from University of Maryland as well as an MFA from The Ohio State University. Her work has appeared in The Rumpus, The Millions, Massachusetts Review, River Teeth, Southeast Review, Fourth Genre, River City, Crab Orchard Review, American Literary Review, Subcontinental, Racialicious, Story District and Fiction is First. She lives in her hometown Washington DC with her two dogs.
"The most important thing to me is a strong, wow-inducing ending. Nothing can save a piece without a strong ending in my view. In fact, I'd argue you can learn all you need to know about a writer by how they end their stories, even—if not especially—in nonfiction.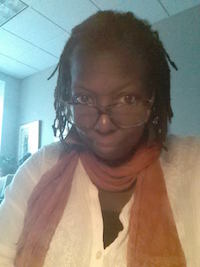 Gail Johnson
Editor
Gail F. Johnson, writing under the pen name, G. Francis Johnson, writes fiction and non-fiction for children and adults. Her first picture book, Has Anybody Lost A Glove?, was published by Boyds Mills Press. Most recently she contributed an essay to the Christian anthology, Weary and Will and was an editor of the newly released book Free Your Mind: An African American Guide to Meditation and Freedom, which has been nominated for a 2016 NAACP Image Award. Gail has been published in Highlights for Children and was a finalist for the SCBWI/Judy Blume Contemporary Novel Grant for her chapter book, Isabelle's Garden. Gail is a past secretary of the Maryland Writers' Association.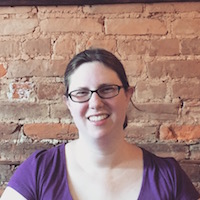 Hilary S. Jacqmin
Editor
Hilary S. Jacqmin's first book of poems, Missing Persons, will be published by Waywiser Press in March 2017. She earned her BA from Wesleyan University, her MA from the Writing Seminars at Johns Hopkins University, and her MFA from the University of Florida. She lives in Baltimore, where she is an associate production editor at Johns Hopkins University Press. Her work has appeared in 32 Poems, Painted Bride Quarterly, PANK, Best New Poets, DIAGRAM, FIELD, and elsewhere.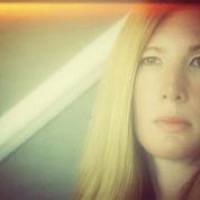 Holly Morse-Ellington
Editor
Holly Morse-Ellington's work has appeared or is forthcoming in Baltimore STYLE, the Baltimore City Paper, Wanderlust and Lipstick, Matador Network, Three Quarter Review, Baltimore Fishbowl, Outside In Literary & Travel Magazine, Urbanite, The Journal of Homeland Security, The Washington Times, and elsewhere. She and Jason Tinney are the co-authors of two staged plays with original music, Girl With Diamonds In Her Eyes and Fifty Miles Away, winner of the Frostburg Center for Literary Arts 2015 One Act Festival. Holly plays the ukulele in the band Limestone Connection. She holds a JD from the University of Maryland School of Law and is a consultant writer on federal grant review panels. Links to her publications and performances are available at www.hollyneat.com.
"A story doesn't have to be big to be moving. The writing that pulls me in offers a unique perspective. I enjoy reading about people and characters who live on the fringe of their world, particularly when I'm taken along on all the ways—successful, and better yet, unsuccessful—they muddle through. I admire the work of Flannery O'Connor, Larry Brown, Donald Ray Pollock, Laura Hillenbrand, William Safire, and many more."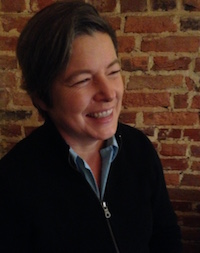 Jennifer Lee
Editor
Jennifer Lee is a graduate of the Johns Hopkins MA Writing Program. Her work has appeared in JMWW, New South, the Bellevue Literary Review, Two Hawks Quarterly, Monkeybicycle, and elsewhere. Her work has won the Maryland Writers' Association short fiction prize and has been nominated for a Pushcart Award. She recently finished writing a novel and a novella and is hard at work on a looming science fiction project. She lives in Baltimore, Maryland, where she teaches middle school math and pursues her interests.
"I gravitate towards fiction that introduces me to something I've never experienced: characters, setting, voice, it doesn't matter what. I want to be shown a world I've never imagined and then have its truth hit me in the chest like a meteorite. Wells Tower is a favorite writer in this respect; every one of his stories hits me hard right in the third eye, and I like it that way. I love fiction that builds its power through dichotomies, paying attention to the place where tender meets callous, grace becomes grotesque, and the sublime embraces the vulgar. I like writing that takes risks."
Jonathan Green
Editor
Jonathan Green is an MFA candidate at Stony Brook Southampton, focusing on Fiction and Memoir. He was previously a research assistant in a Biomedical Engineering Lab at the Johns Hopkins University School of Medicine and subsequently a Wilderness Explorer Troop Leader at Walt Disney World. He doesn't know what mapping the audio-spatial fields of marmoset monkeys and teaching children about environmental conservation has to do with writing, but he hopes they sound interesting. He also doesn't understand why he is writing in the third person because it is plainly obvious that no one believes that anyone else would write his staff bio. He would also like to point out that his staff picture is the best picture anyone has ever taken of him, and he will never again look so professionally pensive.
"Great stories take me places that I've never encountered. I enjoy stories that establish a voice with authority, and while entertaining, also introduce a new world unique to its characters. If I can read a story that establishes fully formed characters in a rich and particular setting, and learn something along the way, then I know that I've encountered a great and memorable story. Some of my favorite writers are Thom Jones, Melissa Bank, F. Scott Fitzgerald, William Faulkner, Jack London, Mark Twain, and Kurt Vonnegut."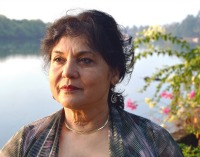 Lalita Noronha
Editor
Born in India, Lalita Noronha came to America on a Fulbright travel grant and earned her Ph.D. in Microbiology at St. Louis University School of Medicine. She is a widely published scientist who has worked at the National Institutes of Health, in the biopharmaceutical industry, and as a science teacher.
She is also the author of a short story collection, Where Monsoons Cry (BlackWords press) and a chapbook of poetry, Her Skin Phyllo-thin (Finishing Line press). Her fiction, creative non-fiction, poetry, essays and reviews have appeared in over eighty journals including The Baltimore Sun, The Cortland Review, The Christian Science Monitor, Crab Orchard Review, Little Patuxent Review, Gargoyle, Reed, and Rattle. Anthologies include A Science Poetry Anthology (Anamnesis 2001), Get Well Wishes (Harper Collins 2000), Yellow as Turmeric, Fragrant as Cloves: A Contemporary Anthology of Asian American Women's Poetry (Deep Bowl 2008), Keeping Time: 150 years of journal writing (Passager Book 2009), City Sages (CityLit 2010), among others. Where Monsoons Cry, won the Maryland Literary Short Story Award; her poem Bar Talk was nominated for a Pushcart prize. Other awards include a Maryland Individual Artist Award, the Dorothy Daniel's National League of American Pen Women Award, and Maryland Writer's Association prizes in fiction, poetry, and creative non-fiction. Her work is often featured on National Public Radio, WYPR's "The Signal." Website (www.lalitanoronha.com) and blog (www.lalitanoronha.wordpress.com)
"I like prose that blends elements of global traditions into sensual and lyrical cross-cultural stories with characters that haunt the reader long after the plot is uncovered. Stories that are universal yet unique in the struggle of what it means to be human. Stories where something happens to unforgettable people. Jhumpa Lahiri, Toni Morrison, Arundhati Roy, Annie Proulx, Jane Smiley, and Annie Dillard are just some of the authors whose work I love."
Photo credit: Tashi Hishey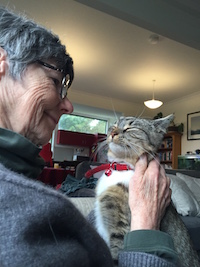 Lynn Stansbury
Editor
Lynn Stansbury is a fiction writer, community medicine physician, and medical writer and editor. She served in the Peace Corps in Guatemala in the Vietnam War era, finished a BA in art history in 1970, helped start community clinics in California, went on to public health and medical training in Hawaii, and then to live and work all over the US and the world. When the Army transferred her family to the DC area in 1993, she spent eleven years at the NIH before joining the research group at Maryland Shock Trauma. She finished the Hopkins MA in Fiction Writing in 2010, and an MFA in Creative Writing at the University of Washington, Seattle, in 2015, and is now in the process of trying to find representation for the two novels that have emerged from that work. Tabitha is the cat who manages her New Zealand family. The cats who manage her family in Wisconsin were not available for comment.
For more about Lynn's new and other books and thoughts on fiction writing, please take a look at her website, lynnstansbury.com.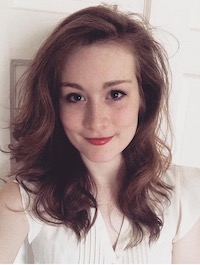 Mallory Jones
Editor
Mallory Jones is an M.F.A. candidate in creative writing at Hollins University, where she received a Jackson Fellowship. She grew up in the suburbs of Baltimore. Her work can be read in Hot Metal Bridge.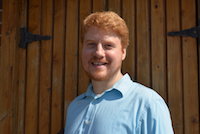 Michael Brokos
Editor
Michael Brokos has an MFA in Poetry from Boston University, and lives in Baltimore, where he teaches writing at the Johns Hopkins University Carey Business School. He is the recipient of a Bread Loaf Camargo Fellowship in Cassis, France, and a work-study scholarship to the Bread Loaf Writers' Conference in Vermont. He has published poems in Cimarron Review, Poet Lore, Bodega magazine, Hobart, Salamander, Little Patuxent Review, Rappahannock Review, and elsewhere.
"I want poems to come alive with fierceness and immediacy, and continue deepening and challenging my expectations—and their own. There are no limits to how to craft such an experience. I look for work that reflects strong imagination and sophisticated use of technical resources, including sound, voice, syntax, and line. A few poets who control and commingle these forces masterfully are Thom Gunn, Ocean Vuong, Keats, Lucille Clifton, and César Vallejo."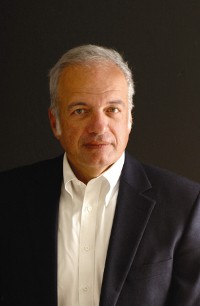 Michael Salcman
Editor
Michael Salcman is a poet, art critic, and neuroscientist. He attended the combined program in liberal arts and medical education at Boston University, was a Fellow in neurophysiology at the National Institutes of Health and trained in neurosurgery at Columbia University's Neurological Institute. He served as Chairman of neurosurgery at the University of Maryland and president of the Contemporary Museum in Baltimore. Now Special Lecturer in the Osher Institute at Towson University, Salcman lectures widely on art and the brain. He teaches history of contemporary art at Johns Hopkins, Towson University and the Art Seminars Group. His poems appear in such journals as Alaska Quarterly Review, Harvard Review, Hopkins Review, The Hudson Review, New Letters, Notre Dame Review, Ontario Review, Poet Lore and Raritan. His work has received six nominations for a Pushcart Prize and his poems have been featured on NPR's All Things Considered, Verse Daily, Poetry Daily, and in Euphoria (2008), a documentary film on the brain and creativity. Salcman's poems have been set to music by composer Lorraine Whittlesey. He is the author of four poetry chapbooks and two collections, The Clock Made of Confetti (Orchises Press, 2007), nominated for The Poet's Prize and a Finalist for the Towson University Prize in Literature, and The Enemy of Good Is Better (Orchises, 2011). Poetry in Medicine, his anthology of classic and contemporary poems about doctors, patients, illness and healing (Persea Books, 2015) was recently published. His forthcoming book, A Prague Spring, Before & After, a collection of poems about the Holocaust, family and Czech history, won the 2015 Sinclair Poetry Prize from the Evening Street Review.
"What I'm looking for is capable and appropriate use of the features that distinguish most good poems from prose: intelligent attention to sound and musicality without slavish rhythm or a rhyme that jars, attention to the line as opposed to the sentence, and the use of metaphor to produce a sense of surprise in the reader (Frost: meaning one thing and saying another). What throws me off is self-regard, overmuch attention to the 'I' in the poem and experiment for experiment's sake, writing in code. A good poem may combine the intimate with the universal (see Donne, Blake, Yeats and Bishop), a love of words (see Wallace Stevens) with how everyday language works (see William Carlos Williams), and a deep regard for the spiritual with a touch of humor (see Tom Lux or Billy Collins). And there are always exceptions to every expectation."
Seth Sawyers
Editor
Seth Sawyers is from the hills of the skinny part of Maryland and now lives in Baltimore. He teaches writing classes at the University of Maryland Baltimore County and is a former Emerging Writer in Residence at Penn State Altoona and winner of the Writers@Work fellowship. In 2013, he was awarded a Tennessee Williams Scholarship to attend the Sewanee Writers' Conference. His work has appeared or is forthcoming in River Teeth, Fourth Genre, Crab Orchard Review, Ninth Letter, Quarterly West, Fugue, Phoebe, The Little Patuxent Review, The Baltimore Sun, and at The Morning News, The Millions, and The Rumpus. He has recently completed a memoir, about growing up in western Maryland, and is at work on a novel about a ten-foot-tall office worker. He teaches writing classes at the University of Maryland Baltimore County. He has an MFA from Old Dominion University.
"My hunch is that readers and editors want to fall in love. They want to read something and, immediately upon finishing, put it in front of someone they care about and say, stop what you're doing and read this. It's all about urgency, the story that must be told. Some of the best advice I've seen for prose writers comes from Julianna Baggott, who says, 'imagine urgently whispering your story into one person's ear.' I like that advice a lot."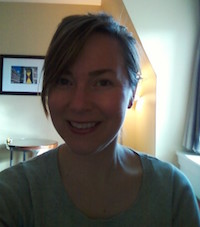 Shannon Robinson
Editor
Shannon Robinson's writing has appeared in Iowa Review, Gettysburg Review, Water-Stone Review, Joyland, and elsewhere. Her work has received the Katherine Anne Porter Prize, as well as grants from the Elizabeth George Foundation and Canada Council for the Arts. She is a former Hedgebrook Fellow and was Writer-in-Residence at Interlochen Center for Arts. She lives in Baltimore, and is working on her first collection of stories.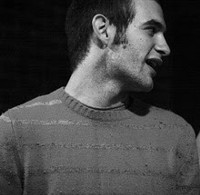 Matt Diehl
Webmaster
Matt Diehl is a graduate of UMBC's Interdisciplinary Studies program and a Web designer. He currently works for Workbench Platform and is the owner of Port Street Design. His idea of a good beach read includes books on cascading style sheets and HTML5. He has played guitar, bass, and drums in a number of bands, and currently plays guitar in "Paul Newman and the Ride Home." His publication credits include feature articles for Style magazine.
"Books and websites have a lot in common. They both have a clear ending and beginning, an easy-to-use search function, and can be stacked on shelves or placed in a bookmarks folder. Wait... nevermind. I'll see what I can do."