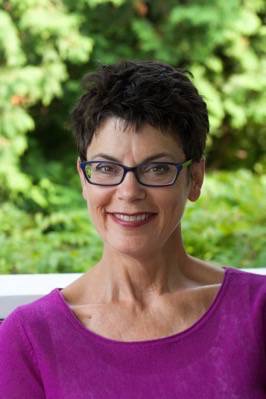 Gail Martin
Poetry
Gail Martin is the author of two books, Begin Empty-Handed (Perugia Press) and The Hourglass Heart (New Issues). A Michigan native, she has roots in both northern and southern Michigan. She works as a psychotherapist in private practice in Kalamazoo, MI. http://www.gailmartinpoetry.com/
Their Shapes Determined By How Cold The Air
Dendrites are the pretty ones, the fern-like ones we tried
to cut from paper.

Plates are very thin and take a long time to stack up.

Columns can be hollow or capped like unfilled spools. Bullets.

This week has been needle snow, piercing and raw, two bad cancers,
then three, snow accumulating on a black collar.

So there's snow like chipped teeth, and baby teeth saved in a little cup.
And snow like shy sugar.

There is, as I've said, childhood, its ghost snow, ivory soap flakes floating
into shredded tissue. Easily molded. Faux snow.

And adult snow, where we carry on, wear our exhausting coats.

" The language of a little newspaper article about the 'four kinds of snowflakes' drew me in. As much snow as I've seen, I didn't know much about it--dendrites, columns! Michigan winters are long and gray. And while individual griefs are particular and personal, they also accrue—their piling up, relentless. "