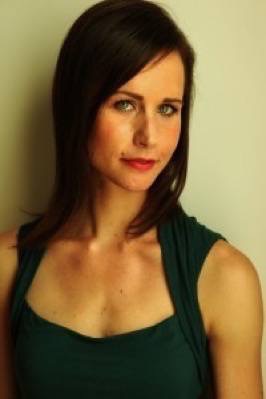 Virginia Konchan
Poetry
Virginia Konchan is the author of Vox Populi (Finishing Line Press) and the short story collection Anatomical Gift (forthcoming, Noctuary Press). Her poems have appeared in The New Yorker, Best New Poets, The Believer, The New Republic, and Verse, her criticism in Boston Review, Colorado Review, and Jacket2, and her fiction in StoryQuarterly, Joyland, and Requited, among other places. She lives in Montreal.
Christina's Field
(after Wyeth)


My only dream the dream
of becoming modern,
jilted bride crawling a
vacant field, bereft.
Host to parasites,
I, motherboard,
am the only
matrix left.
Capital's unholy,
naturalized birth
not in a roadside inn
but the grave, abloom
with the vulgar gaucherie
of clematis and snapdragons:
metaphor-on-wheels
(floating signifier,
shining signal flare)
of my avatar mind,
winged, singed body,
desperado mouth.