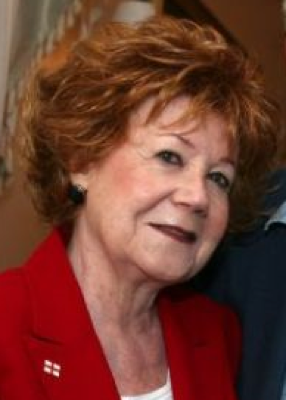 Sarah Brown Weitzman
Poetry
Sarah Brown Weitzman, a Pushcart nominee in 2012, has had work in numerous journals and anthologies including the North American Review, American Writing, Potomac Review, Art Times, The Bellingham Review, M.I.T. Rune, Rattle, and Slant. Her second chapbook, The Forbidden, was published by Pudding House in 2004 followed in 2005 by Never Far From Flesh, a full-length volume of poetry (Pure Heart/Main Street Rag). She received a National Endowment for the Arts fellowship in 1984. Her latest book, Herman and the Ice Witch, a children's novel, was published in 2011 by Main Street Rag. A former New York academic, Sarah Brown Weitzman is retired and lives in Florida.
Ecosphere
Developed by NASA, the Ecosphere is an enclosed
bioregenerative ecological system in a globe.

Dwarfed beside a great conch shell
with its eternal memory of the sea,

this glass globe seals in a complete world
like our own in exact proportions

of minute brine shrimp, snails, algae,
microbes, pebbles and sea water,

a delicate world in perfect balance
but tepid, colorless and so silent

without tides or birds or wind or fire
without rain or stars or seasons or flowers.

As though already ghosts, these tiny creatures move
hardly at all. Yet what a storm I might shake up

but for the danger of damaging one, even one.
Then how the weight of that death would reverberate.