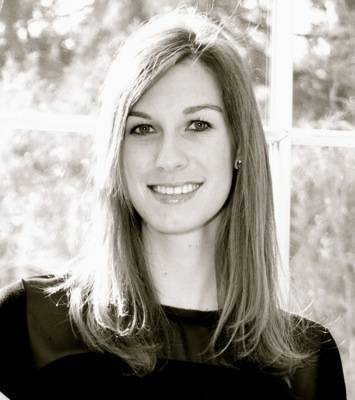 Anne Barngrover
Poetry
Anne Barngrover's poems have appeared or are forthcoming in such journals as Indiana Review, Meridian, Ninth Letter, and Witness, among others. She earned her MFA at Florida State University and is currently a PhD candidate in Poetry at University of Missouri.
Flashback
I used to fiddle with the cigarette burns
in the quilt my dead grandma made for me.
Open mouths lipsticked with rust—
button ghosts
that showed me worlds lit by green water
whenever I peered through: where the dead
fish and drink beer. I'd whisper to her,
What's crackin'?
and she'd hoot back,
Girl, my fingers plug
gills all damn day and I suck down fried catfish
all night long.
I'm glad she's happy now:
child bride
at fifteen, her boys raised wild like bad stars.
Her skin yellowed a little more each winter.
I found a cicada with her blue eyes
the day she died.
" I enjoy blending reality, folklore, and fiction in poetry, and I find that sometimes the further away I get from real events—in other words, the more I use metaphor—the closer I get to finding truth. "