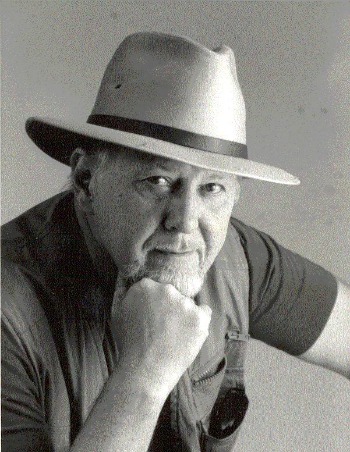 E.M. Schorb
Poetry
E. M. Schorb's work has appeared in The American Scholar, The Sewanee Review, Southwest Review, Poetry Salzburg Review, The Yale Review, The Iowa Review, The Virginia Quarterly Review, The Antioch Review, Stand and Agenda (England), The Notre Dame Review, New York Quarterly, and Shenandoah, among others.
Death Row
In the Prison of the North,
in some Bismarck of winter,
the bars are ice, the walls
are iceberg tips, and the guards
steer past the cells on sleds of frozen water.
Whiteness at night, with shadows
behind each corner: thin cotton blankets
to teach us a lesson, another lesson,
one more than all the others.
But Death Row is not a place,
any more than Purgatory,
it's a waiting period, and we stand
naked in it until, frozen, we fall,
we fall and break, we shatter,
we grit the floor like rice.
Fire here is the touch of ice—
we light our mentholated cigarettes
with a touch of ice, with our own fingertips,
our lost and blackened and found-again toes.
We light our smokes with our frost-bitten,
blackened toes and watch white paper
burning back, turning black, and a red spark
with its dark smoke vanish in the winter light.
This is what we get for being what we are—
monsters with ice-water in our veins,
cold-blooded killers of love, runaways.
The prison of the North does not contain us,
we contain it, got it young, most of us,
got it and walk about with it freezing up
inside us, got it and can't find warmth,
don't remember how, and the worst
of it is that we cannot even touch
one another or we shatter. Do you hear
that creaking sound? One of us
has tried to touch another,
the oh-so-lonely one we call
The Refrigerator, has tried to find a friend,
the friend he tried to find we call The Freezer.
" 'Death Row' was prompted by reading of an execution. I thought of others waiting to be executed. I thought of their isolation, their ultimate loneliness, the opposite of warmth, of the coldness at the end of their lives. I thought of that side of them that must have been cold, presuming guilt, that got them there. I thought of them needing warmth and reaching out for it and not being able to bear it when it was there. I thought of the ultimate coldness of death--zero. "