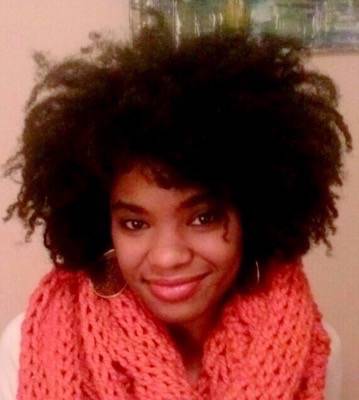 Krysten Hill
Poetry
Krysten Hill is an educator, writer, and performer who has showcased her poetry on stage at The Massachusetts Poetry Festival, Blacksmith House, Cantab Lounge, Merrimack College, and many others. She received her MFA in poetry from UMass Boston, where she currently teaches. Her work can be found or is forthcoming in Word Riot, B O D Y, Muzzle, PANK, Winter Tangerine Review, apt, Amethyst Arsenic, Damfino Press, ROAR, and Write on the DOT. She is the recipient of the 2016 St. Botolph Club Foundation Emerging Artist Award. Her forthcoming chapbook, How Her Spirit Got Out, will be released by Aforementioned Productions in 2016.
Knives
There was something about watching
a boy on the train platform pull a switchblade
on a smaller version of himself
that made me wonder what the lesson was.
When the smaller boy got rushed
and the crowd made room, I thought
for sure he caught the end of it
when he screamed like the boy he was, all of fifteen
in clean Nikes. The smaller boy was fast
and when there was no show of skin, no pooling proof
on the platform, even he said really
at the miracle of his unslashed coat.
It wasn't that he could've been a student
in my class chewing on his pen before answering
my question about what Baldwin meant
when he said, One must say Yes
to life, and embrace it wherever it is found—
and it is found in terrible places, and another
student said after the cops shot his friend,
they handcuffed him and let him bleed out
on the sidewalk, another said she keeps a machete
behind her bedroom door when her mother is home.
How small I sounded when I told them to be careful.
How words can feel useless in a knife fight, how weak
I looked screaming stop with my back against the wall,
while an older man pushed the bigger boy back
at the smaller boy, saying, stop dancing and do it.

Apples
First thing I did was buy a bag of Red Delicious.
Flaunted them in a bowl for the bitter women
ghosts in my kitchen who sat every morning
with their hands weighted on my shoulders
saying this feeling would never come back.
All day everything laughed at me:
fat babies in strollers, men at stop signs,
even trees shook jokes to each other
about what a foolish young strut
I had on today on my way
to the market. Inside, I was thinking
about all the ways I was going to fail
this hope. All I really knew
was that you liked apples, you'd said it once
over gin, and there were so many spilling
from the mouths of overstuffed
produce bins: Galas, Golden Delicious,
Fuji and these were the deepest color
of sin I'd ever seen. I said goddamn
in front of elderly women doing their
Sunday shopping and took
the biggest bag. I'd picked you
from my couch, said you'd be warmer
in my room, but without my clothes,
my tongue fell and I felt
so abandoned, there was nothing
between what I'd wanted for months
but the raised hair on my arms. I told my body
to stay. There'd been so many times
I'd begged that word before to men
who meant less to me, who were already gone.
I couldn't meet your eyes. Understand,
I hadn't wanted anything in months,
not food, not even the words to say how
starved I was, and the first thing
I knew was that I always wanted
to buy you apples, always
wanted to see your jaw stretch around
my breast, for you to find the flesh
of any sturdy fruit on my table when
you were hungry. Staring at the proud
bodies dried on the skirt of my dress,
I knew that someone had to come back
and eat them.