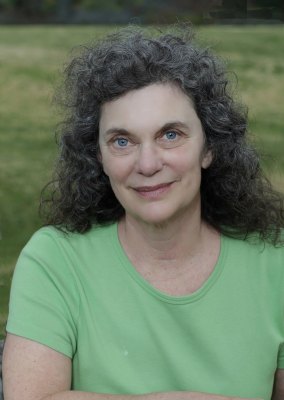 Kristin Camitta Zimet
Poetry
Kristin Camitta Zimet is the Editor of The Sow's Ear Poetry Review and the author of the full length poetry collection Take in My Arms the Dark. Her poetry is in a multitude of anthologies and journals, including Salt Hill, Poet Lore, and Lullwater Review, and it has been nominated for the Pushcart Prize and Best of the Net. She is also a prize-winning photographer and a naturalist.
New Year's Trip
I press the counter and watch zero slide
down to displace the digits.
So I begin to measure the road
that cannot lead me anywhere
you stand, white-whiskered in the frost,
well-met, my mountain-king.

The least act is hard.
The key is rough; the frozen door
needs yanking. The starter turns
over and over, gasping.
I need oil; a gasket leaks
inward; no way to fill it up;

but with a grab of gear, the car
jumps like a dog that dreams a bone
in its dead master's hand
and the engine kicks ahead
like your chest shuddering
its last three days.

After an hour, the vents
breathe out a ghost of heat.
The backlit mountains lean
towards me. I roll down the foggy glass.
A light below the world's edge
wants to rise. Almost I hear

the gravel of your voice
as the slow wheels crack ice.
A junco's muffled check
prickles the air; chinkapin oaks
saw limb on limb as if a throng
of sleepers, groaning, stand.

I coast a hollow, strain to top a rise
threaded maybe with trails
where you would find me heal-all rattling
and pearly everlasting edged in ice.
The light wells up and sinks,
once, twenty times.

In a few miles, if the car goes on
in first, if the light holds out
and I find a trailhead, I may park.
Then on a vacant shoulder, in the break
of morning, I may start
over on foot, alone,

wearing your outsize coat,
your compass, and a pack of stones,
this weight of love I won't set down.
One step, balance, transfer the weight
forward another step.
Not toward you, not away.

The sky has the pink gloss of a fresh scar.
" I like to greet the New Year by climbing to a mountaintop at dawn on January 1. This poem was written on Stoney Man Mountain in Shenandoah National Park. "