What We're Reading
by Elise Burke
So what are The Baltimore Review editors reading? Besides submissions. Well, we're always reading submissions, and we love submissions. Especially your submissions. Yes, you. Don't get us wrong. We haven't forgotten you. It's just--sometimes we need a night out with someone new. A tryst, a fling, a one-night stand. But you know you're the one, don't you, hon? We'll be back. Promise.
Fiction editor Elise Burke caught some of us red-handed, not reading submissions. Probably in cheap hotels, too. What we had to say for ourselves: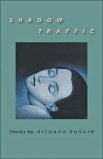 I bought a copy of Shadow Traffic by Richard Burgin (The Johns Hopkins University Press, 2011) at the AWP Conference this past March. I began reading this great short story collection soon after taking off from O'Hare and read almost non-stop to BWI. With Burgin, I'm plunged into story—bam—no tapping this way and that in the fictional dark. I'm confident from page one that I'll be told a story I've never heard before, without having to trudge through any muddy language, and Burgin delivers. Whether grounded in the real and now or served with a speculative twist, his characters are real to me. They're still alive when I close the book. I'll be visiting them from time to time over the summer. - Barbara Westwood Diehl, Senior Editor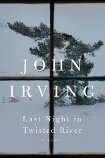 It's been tricky to find time to read with our 9 month old running around everywhere, but I did recently start reading Last Night in Twisted River by John Irving. Personally, I feel that Irving is often overlooked as a mass-market author, most likely due to the successes of his film adaptations, but he is a truly gifted writer as well. His characters are sharp and endearing; his plots are often complicated and unpredictable. Although I've just started this novel, I'm excited to see where it leads me. - Todd Whaley, Fiction Editor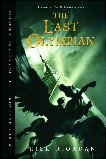 Summer is kind of off the books with the kids at home. I am in fact reading juv-lit to try to keep up with my daughter, who is nine. Just finished the Percy Jackson series. The final book, The Last Olympian, was the best, though I'd be hard pressed to offer a real plot review. Just a lot of demigods fighting monsters back and forth across the country, and a few quasi teen love interests. I did love all the Greek god and monster references, though, as well as the clever twists on ancient tales: the gates to Hades being in Los Angeles and Olympus floating above the Empire State Building in New York. - Joanne Cavanaugh Simpson, Creative Nonfiction Editor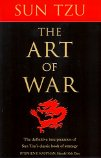 On my train commute, I'm reading two books: Sun Tzu's The Art of War and Aleksandar Hemon's The Lazarus Project. It's been a while since I stumbled across a couple of books as great as these. The Art of War is ancient Chinese wisdom literature about military conflict, replete with great quotes like Fight downhill, Not up, or There are roads not to take. There are armies not to attack. There towns not to besiege. There are terrains not to contest. There are ruler's orders not to obey. I love this shit. How can you not? Next I'm going to read the I Ching as soon as it arrives in the mail. With regards to fiction, I'm reading The Lazarus Project, which is a really dry, funny, sad book by an immigrant to Chicago from Sarajevo about an immigrant to Chicago from Sarajevo. My grandmother was Serbian and I lived in Chicago for a while. So it's interesting to me, personally. But the book is really well written, too: the balance of active and passive voice, the pacing, the point of view, the language. It's a relief to be reading good books after too many books about Harry Bosch in a row. I do like Harry though. I'm not going to lie to you. - Nate Haken, Fiction Editor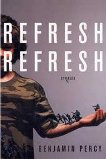 I am spellbound by one of my summer reads: Benjamin Percy's Refresh, Refresh. After reading the title story in The Paris Review, (later anthologized in The Best American Short Stories 2006) I immediately bought the collection. Percy is a master of writing very whole, complete stories while the also doing incredible work on the sentence level. As an editor, these stories exemplify what I consider to be good, important works of fiction and as a writer, his prose awakens, excites and encourages. And as a reader, Percy coaxes me right out of the other two roles into the convincing, complex worlds he's spun. While the stories in Refresh, Refresh are bound by place, all set in rural Oregon, every story still manages to feel very much its own. In this collection, I've come upon a terrified army recruiter, a taxidermist, a sexually abusive farmer—I've seen characters who've lost parents, siblings, children, dogs and others who just lose control. These are characters pushed to the edge—sometimes as literally as being forced to the rim of a crater. At the end of every story, I find myself faced with the challenge of wanting to forgive some of moot behaviors of characters that, regardless of my misgivings, I empathize with. The lingering of questions of logic, morality and conscience are what keeps Refresh, Refresh, much like the title, echoing back. And regardless of whether these characters can be forgiven, they are some that I certainly won't soon forget. - Elise Burke, Fiction Editor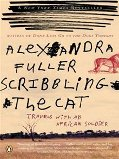 Sitting on my nightstand this past week was Alexandra Fuller's Scribbling the Cat: Travels with an African Solider. I read her first book, Don't Let's Go to the Dogs Tonight, at the suggestion of a Pulitzer-Prize winning journalist years ago. It's a great coming-of-age tale. Fuller's voice is like a cup of tea and a warm blanket: it will sometimes scald you and make you sweat, but more often it will draw you into the strange world of post-colonial, sub-Sahara Africa, which she calls home and loves desperately and completely. Scribbling is less a memoir like Dogs, and more an exploration of the ex-pat British soldiers still living in southeast Africa after the colonialist powers fell. (Mike Sager wrote a similar essay about American vets still living in Vietnam; it's also a great read.) They are untethered and unmoored and unstable, and Fuller treats them with so much humanity, I ached and wanted to look away. If you see her work, whether in a bookstore or a magazine like Harper's, treat yourself. - Heather Harris, Creative Nonfiction Editor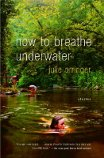 One collection of short stories that I constantly come back to is How to Breathe Underwater by Julie Orringer. It was the first collection of short stories that impacted me on the same level as a great novel. Orringer's collection is female-dominated and flutters perfectly on the cusp of dark, gritty realism and unbelievable melodrama. Above all, Orringer understands female angst and sadness, and has the ability to create in her readers the same emotional instability that her protagonists suffer from—she had me sobbing at the death of one character's pet fish. Although the women in each of her nine stories are dark, aching and guilty in some way, they are also magnetic, scrappy and know when to throw on a party dress and a smile. They are the kinds of girls that would march up to Holden Caulfield and tell him to knock it off. - Allie Kessler, Fiction Intern
What are you reading?
Comments: