The Literary Commute: Celebrating Beltway Poetry Quarterly and The Baltimore Review
by Barbara Westwood Diehl
In a first-ever joint project The Baltimore Review and the Beltway Poetry Quarterly come together to host some of the best regional talent in the I-495 Corridor.
The two online journals will co-sponsor an afternoon of readings from featured authors to highlight the importance of literary partnership and to promote the rich diversity of local talent in the area. Poetry, fiction and nonfiction will be spotlighted, and the audience is invited to talk to authors about their work. Editors will be on hand to discuss guidelines for submission and contests, as well as other resources for writers.
Featured readers: Francisco Aragon, Michael Gushue, Shiah IrgangLaden, Beth Lefebvre, Katy Richey, Seth Sawyers, and Edgar Silex
Introduced by journal editors Barbara Westwood Diehl, Kathleen Hellen, and Kim Roberts.
The Writers Center, 4508 Walsh St., Bethesda, MD 20815
Please join us on Sunday, September 9, 2012, 2:00 p.m.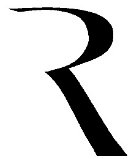 Comments: