Summer Contest Theme - "How To"
by Barbara Westwood Diehl
The theme for The Baltimore Review's summer contest is "How To."
Why?
Because I'm an old dog that can--and likes to--learn new tricks. Because--lucky me--I get to pick the contest theme.
Because I know that a lot of writers, like me, spend way too much time in research activities because we're hopelessly inquisitive. Because I know that many of you have an amazing array of skills anyway. Because so many of you can instruct readers in such an eloquent way.

Thus, the theme for our summer contest (May 31 deadline) is "How To." Poetry, fiction, or creative nonfiction. As long as you instruct the reader in how to do anything--anything at all--in the course of your work, you're good.
Three winners will be selected from among all entries. So winners could be one story and two poems; or two stories and one work of creative nonfiction; or one story, one poem, one work of creative nonfiction--you get the picture.
3,000-word limit for fiction and creative nonfiction. One to three poems in an entry. All entries considered for publication.
Prizes are $500, $200, and $100. Entry fee is $10. All contest entries, regardless of genre, should be submitted through this Contest link.

Deadline is May 31, 2014
Final judge: Michael Downs http://www.michael-downs.net/
We are still considering non-theme submissions in the poetry, fiction, and creative nonfiction categories for both the spring and summer issues, by the way. Oh, and videos. We still like videos.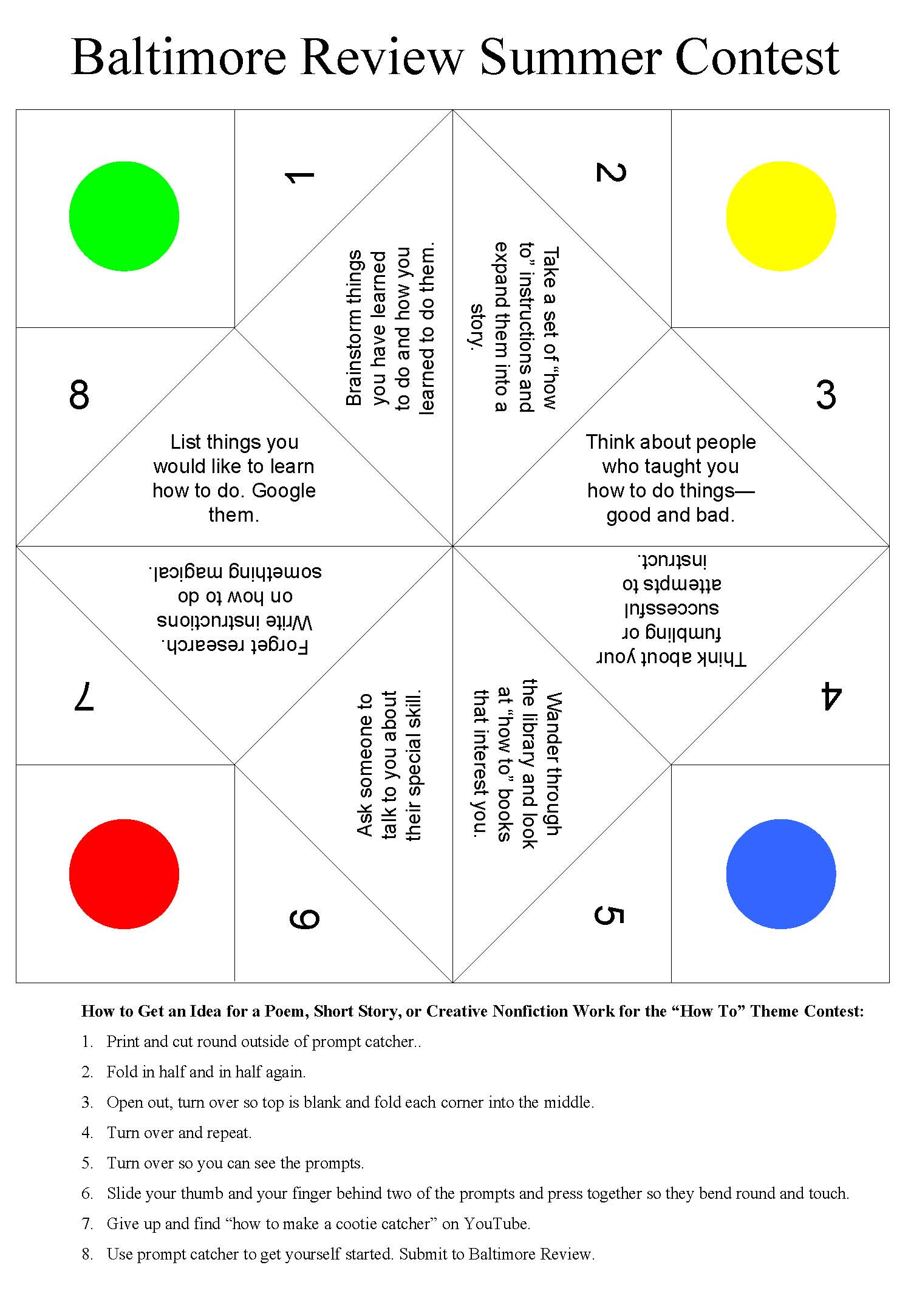 Comments: