See You at AWP!
by Barbara Westwood Diehl
Hope to see all you readers, writers, and editors in DC sometime during the AWP conference, held February 8-11, 2017! Did you know that AWP is celebrating its 50th anniversary?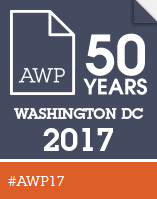 The Baltimore Review will have a table at the Book Fair, February 9-11, 9 am - 5 pm. Be sure to stop by. There will be copies of the BR for sale, of course, at a discounted price. Please purchase a copy or two, if you can. The BR, and all the literary journals you read and send your work to, depend on your support!
For all the AWP details, see https://www.awpwriter.org/awp_conference/overview
In addition to seeing many of you at the BR table, I'll be participating on a panel with editors from Carve, Chattahoochie Review, and Midway. (By the way, most of us don't use the term "slushpile" anymore. One of those terms from long ago that's fading into oblivion. Just saying.)

Details: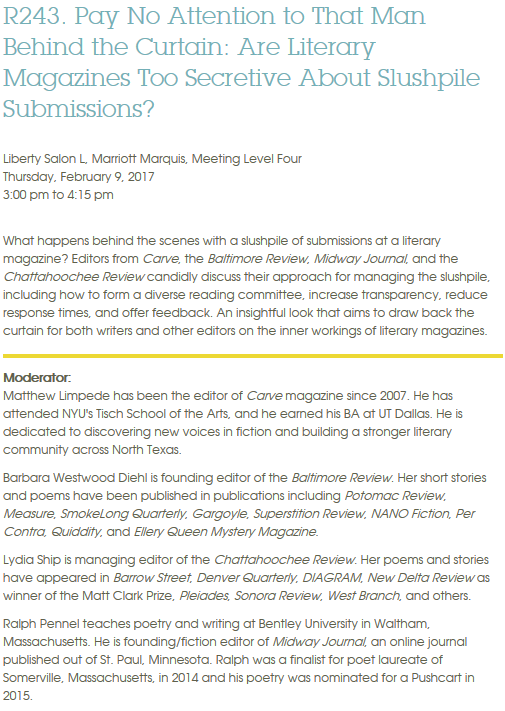 Comments: