Reflections on My 2015 Reading List
by Jennifer Lee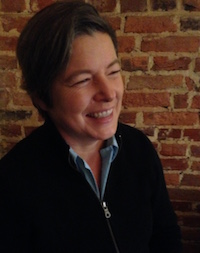 In 2014 I began keeping a list of the books I read. I'd never made a habit of this, and if someone asked me the best book I read in 2013, I'd be hard pressed to remember even one title. So in 2014 I began the practice, and I can tell you without referring to my notes that 1Q84 was the best book I read that year. 2015 has just ended and I'm tallying up the list, which contains thirty-five titles and begs for a bit of analysis.
A few salient points about my list:
Number of library books = 0
Number of borrowed, gifted, or otherwise free books = 10
Number of books read electronically = 2
Number of books purchased new = 23
Given these bulleted points, it makes sense to focus on the books I purchased new. Of those, nine were signed by the author. If I didn't take myself seriously as a reader and a writer, I might call my interest in signed books a fetish. It is a fact that I shelve signed books in clusters—a dozen or so in the living room, another stack in the bedroom—but my interest isn't frivolous. Signed books represent an important aspect of my writing life.
Readings and book signings are essential opportunities for authors; very few writers can sell their books without having to appear in public. Attending readings is an act of solidarity, of faith, of commitment to my writing community. Most of my signed books of 2015 were written by friends, and they are fabulous: Let Me See It, by James Magruder; My Life As a Mermaid, by Jen Grow; Everyone Here Has a Gun, by Lucas Southworth; Find Me, by Laura van den Berg; Get A Grip, by Kathy Flann; One Child For Another, by Nancy Murray. Thank you to City Lit, The Ivy Bookshop, Artifact Coffee, and Jen Michalski for hosting the readings where these writers shared their work.
Included on my signed book list are two blockbuster authors, Aleksandar Hemon and Zadie Smith. Thanks go to Johns Hopkins University for bringing these celebrated authors to Baltimore. I had the dates of their readings long on my calendar, and I can tell you off the top of my head that Hemon was in town on March 31 and Smith on November 3. Both read to a packed house.
I was late getting in line to have Zadie Smith sign my copies of NW and On Beauty. There were easily a hundred people in front of me, and since Zadie Smith is gracious and engaging with every person in line, I had the time to meet the man standing behind me. He was buying copies of all the books on offer. He was buying them for his daughter, a baby girl named Zadie.
Later, in the lobby, I met a little girl who was also named Zadie. I admit, it's a nice name, but I bet demographics will show that there is a bumper crop of Zadies born in the early 21st century. And this is due entirely to Zadie Smith, whose work and personal grace have made her a literary star and created a baby-naming trend.
Zadie Smith does not need to do readings to sell books, but she honors the bond between reader and writer by taking the time to do so. Writing is a solitary endeavor, just as reading is, yet both are grounded in our shared humanity. Attending readings is how I connect with my writing community. It is an essential step to building a writer's life, which is the life I want.
In 2016 I imagine I will read roughly the same number of books as I did last year. I'm already two down, one of which was Ben Lerner's 10:04, which was fabulous. Of those unread volumes, those unknown titles, the books I look forward to the most are the ones signed by their authors.
Comments: