Our Spring 2015 Issue is Live!
by Barbara Westwood Diehl
Our spring 2015 issue is live! A big thanks to our contributors, to the BR editors, to our very patient webmaster, and to all our readers!

I hope that everyone will enjoy the poems, short stories, and creative nonfiction in the issue. This work, as well as the work in our summer and fall 2014 and winter 2015 issues, will be in the print Baltimore Review 2015 to be published this summer and available for purchase on the website.

I am also very pleased that we were able to provide each contributor with a small payment, and I hope that, with the support of our readers, we will be able to continue paying our contributors for many issues to come.

If you stopped by this page on your way to the Submit page: Please take some time to read the work in this and past issues. We keep it all right here, online, and you don't have to pay a dime.

Thank you.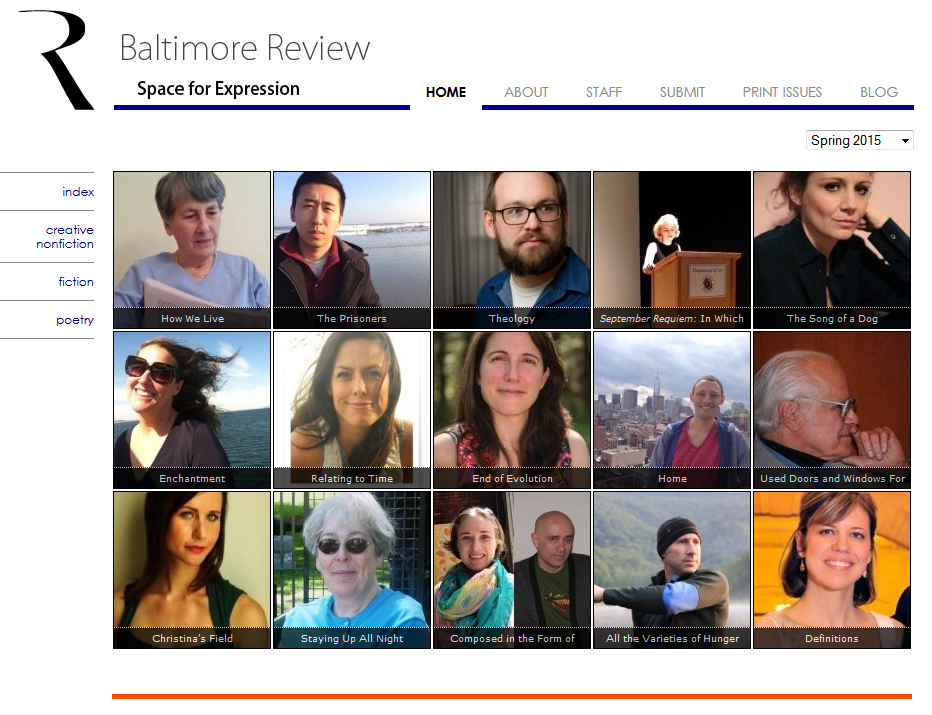 Comments: