My Novel, and Tugboats
by Rachel Lyon
A post in our Milestones series from past contributor Rachel Lyon.


As a child I could stand at the window for hours, watching the tugboats on the East River: small, squat, and strong. Pushing or pulling barges ten times their size, loaded with tons of freight: scrap metal, coal, subway cars. Your average tugboat is equipped with what's called a Voith Schneider propeller: six thin, teardrop-shaped blades that give it enormous power. Tugs are small, but they're mighty.

We moved into that loft apartment when I was just three. A lot of firsts happened there. I had my first nightmare. Spelled my first word. Lost my first tooth. Read my first books. Wrote my own first chapter book: a plotless romp through "Spaghetti-Land" starring a pair of twins. Think Sweet Valley High meets Gumby & Pokey. I lost interest halfway through. It ended abruptly with five fatal words: "And then she woke up."

We moved when I was ten. Our new house had a back yard with a fragrant magnolia and an old bathtub sprouting cherry tomatoes. I read Anne Frank, and started keeping a journal. Taped a poster of Kurt Cobain to my door. Quit fiction in favor of exaggerated memoir—and lots of florid poetry. When I was fourteen we moved again. By the time I left for college I had tens of books stuffed with impassioned writing that ranged in tone from woeful to ecstatic. Dreams and anxieties about friends and boys; outrage at injustices, glee at new freedoms. Self-conscious despair about my own body, which was small and squat, but strong.

In college I took poetry classes every semester until, junior year, I got up the guts to go back to prose. My fiction professor was a very thin, very well-known author. I wrote a story about a teenager who's saved from a burning building by a firefighter, in whose arms she experiences the first stirrings of sexual awakening. It was not very good. It included the phrase "anorexic city trees." My thin, well-known professor took issue with that. She said: City trees are passively thin. Their toxic environment deprives them of nutrients. Anorexics are actively thin. They really work at it. She made subtle, meaningful eye contact with the only other young woman in our class, a very skinny self-proclaimed novelist whom I'd seen in the cafeteria, where I worked. Sitting alone, sipping black coffee, writing in her own journal, which was massive and leather-bound.

I did not take another fiction class, or write another story, for several years. I did lose twenty pounds.

After college I fled the East Coast for San Francisco. Slowly, by the chill Pacific, I began to write again. I recorded snippets of overheard conversations. I created found poetry from back-issues of art magazines. I composed surreal little poems on the old typewriter in the office where I worked. I wrote down ideas. Eventually some of those ideas made it clear that they could be stories. I moved back to New York and spent a few years writing for real, coaxing these ideas into shapes with beginnings, middles, and ends. Gaining back the weight I'd lost. Then I went to graduate school in the fat Midwest, and gained a little more, just for good measure. I published a very short story about a whale and a waterslide. I published another, then another. Then more.

A decade later, I finished the first draft of my first novel. It was not even close to perfect, but it was not not a novel. It had a setting: a loft near the East River, where squat tugboats push or pull barges ten times their size. It had characters: woeful and ecstatic, dreamy and anxious, outraged, gleeful, and strong—and so real. To celebrate finishing the draft, I got a tattoo on my ribs: a diagram of a Voith Schneider propeller. Six thin, teardrop-shaped blades, each a little further along in its rotation than the one before.

Then I scrapped that draft and started the novel again, from scratch.Today I am most of the way through my second draft. It's a constant process of pushing and pulling, momentum, backtracking, and rotation. But every day it's a little further along than it was the day before. Today I can say unabashedly: I love my book. I can say: With my love for my book has come loyalty to it. I won't be thrown off track again. I can say: My book is me. We are small. We are mighty.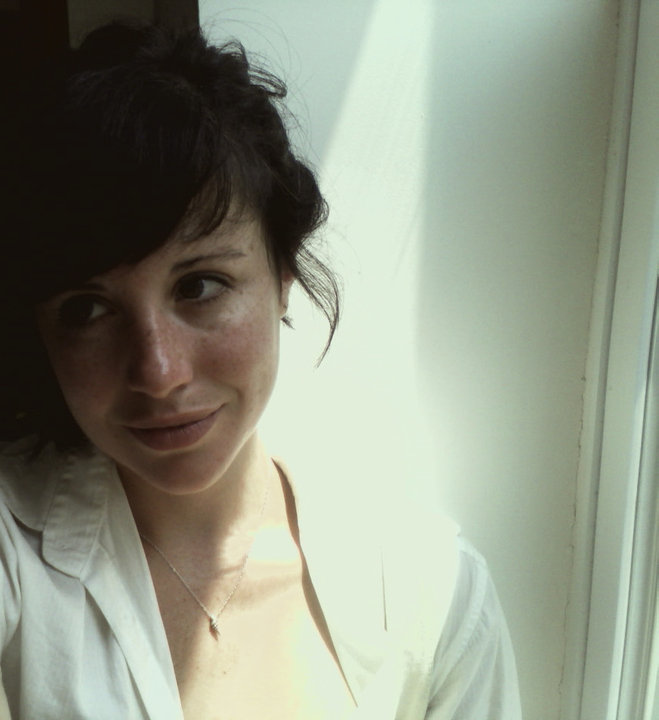 Rachel Lyon's writing has appeared most recently or is forthcoming in publications including the Iowa Review, The Saint Ann's Review, Joyland, The Toast, McSweeney's—and, of course, The Baltimore Review. A copywriter by day, she teaches fiction for the Sackett Street Writers Workshop by night. She is currently grinding away at her first novel. Visit her online at www.rachellyon.work.
Comments: