How Alan Dugan Made Us Afraid: Rite of Passage Back to the Playground
by Matthew Lippman
A post in our Milestones series from past contributor Matthew Lippman.
How do we fix poetry? How do we alter the sentiment? How do we take the poem and make it loved, not by other poets, but for the everyday boy and girl, man and woman? It's been the one driving force in my life as a poet since I sat in those classrooms in EPB at The University of Iowa, when poetry became something to me, for me, that was not just about getting girls, not just about my silly feelings. I remember being in Marvin Bell's workshop, my first year, my first semester with beautiful poets like Alexa Dilworth, Juan Felipe Herrera, Beth Roberts, Boyd White, and thinking—holy shit, this is the real thing. I considered myself lucky because I was in a room with people who seemed concerned with the same sorts of things I was concerned with—not just being poets but being poets who were interested in writing poems that reached out beyond the walls and tiles and classrooms of The University. There was an energy in that room, embraced by Marvin, that was rooted in a democratic universality of poetry. Yes, Whitman, but, it went beyond Whitman into something much dirtier, much more street. I did not know where that was until, later on in the semester, when I attended a reading by Alan Dugan.

It was a long time ago and I was sitting in the first row but if what I remember is correct, he came out of the wing on the right of the stage, walking with a cane, up to the podium and just laid into the audience. Poems Six had just been released and he was taking no prisoners. At the end of the reading I knew that something utterly transformative had happened to me. The truth of the matter was that I did not belong at The Writers' Workshop. For the life of me, till this day, I am not sure how or why they let me in. I was an utter sentimentalist and, sitting here now, knowing what I know about poems and poets, almost 30 years later, I still am. It was pretty apparent that the people around me, even the beautiful people in Marvin's workshop, were not that into the cheese like I was into the cheese. I still weep listening to James Taylor's Gorilla, for chrissakes. It did not matter. I was there and Dugan had bored a hole into me. It's what I had always wanted from poetry. I like to call it: the accessible grit of the street. Hearing Dugan that night blew my head up and now, almost 30 years later, a high school English Teacher by day and trade, it's what I want my students to have happen to them—to have holes bored into their heads and hearts. Why was is important? Because I was, and still am, a punk. Most of us are. Not in that angry or malignant way, but in that way in which we live somewhere between the gutter and the penthouse. Most of us do and so the poems should meet us there, opened-armed and free. Dugan's poems do. That night he dragged my ass out of the sentimental into the dirt and managed to let me know it was okay to keep the sentiment. He was the first one who did this. From Poems Six he read poems such as "On Flowers. On Negative Evolution," "Surviving The Hurricane," "Carla Is A Horse Lover," and "Monologue For A Sixth Avenue Screamer." They burned me down. They burned the whole room down. People left that reading shaking their heads and I knew why. Because they were afraid. I was afraid. All of us were scared out of our minds that poetry could be so uncompromisingly inclusive, that it felt good, and that there was no way, going back into the rich poetic history of The Writers' Workshop, that any of us might actually carry that torch.

I remembered thinking when it was over: What just happened? I had heard a voice that I could completely understand and vowed, no matter how much I loved Gerald Stern, Marvin Bell, Anne Sexton, and my brothers and sisters in Marvin workshop, that if I was going to do this poetry thing "right" I needed to write a tome that sped, pretty quickly, in the direction of Dugan. It was, for me, a poetry, a voice, that opened its arms and heart to the world of the street, the playground, the barnyard, and it was magical.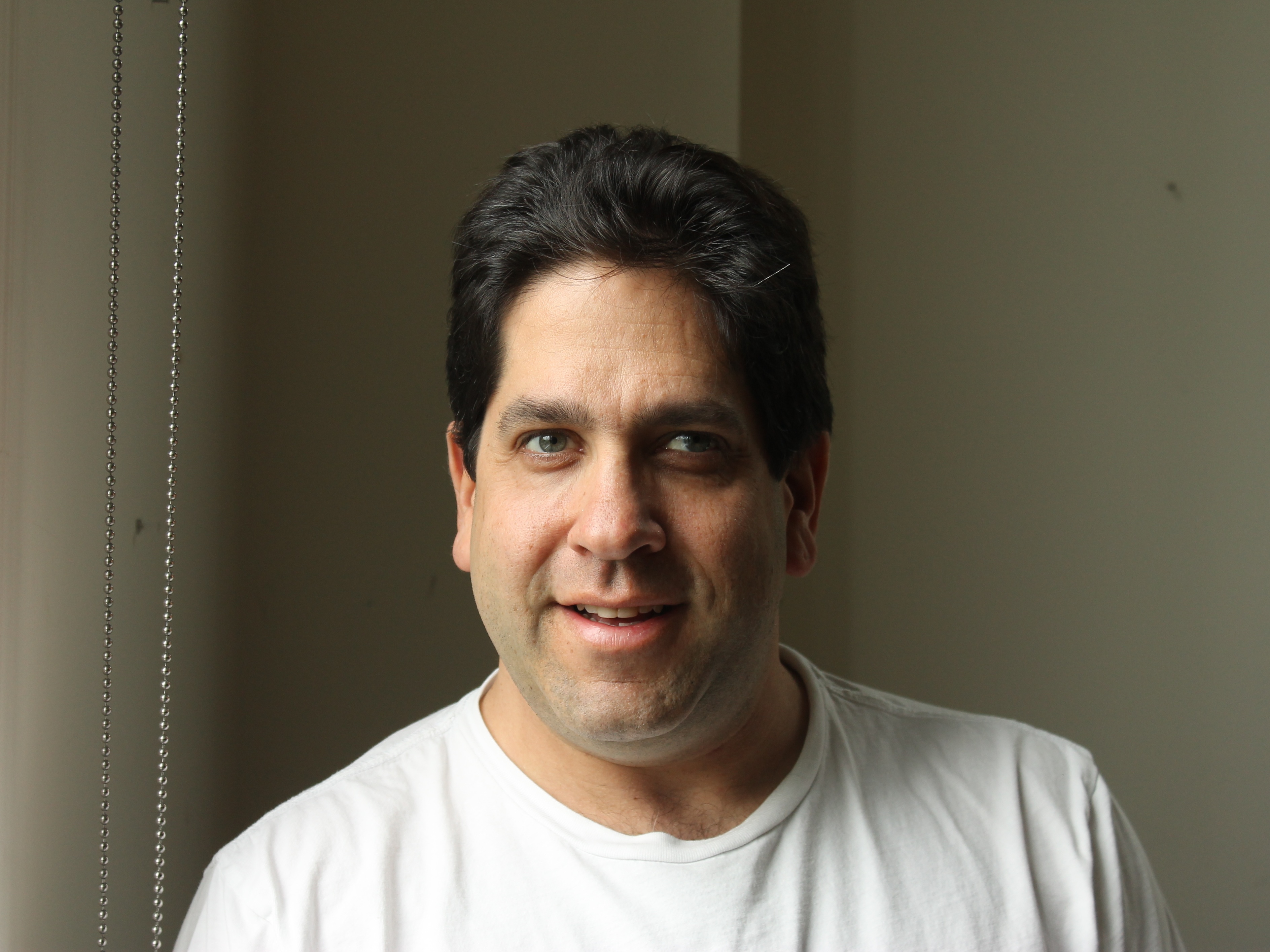 Matthew Lippman is the author of four poetry collections, SALAMI JEW (Racing Form Press), AMERICAN CHEW, winner of The Burnside Review Book Prize (Burnside Review Book Press, 2013), MONKEY BARS (Typecast Publishing, 2010), and THE NEW YEAR OF YELLOW, winner of the Kathryn A. Morton Poetry Prize (Sarabande Books, 2007). He is the recipient of the 2014 Anna Davidson Rosenberg Poetry Prize, and The Jerome J. Shestack Poetry Prize from THE AMERICAN POETRY REVIEW.
Comments: