Baltimore Review to Participate in "Split This Rock" Book Fair
by Barbafa Westwood Diehl
Attending the 2016 Split This Rock Poetry Festival in DC? Be sure to stop by the Book Fair on April 16 and say Hello.
Haven't purchased a copy of Baltimore Review 2015 yet? You can pick up a copy at a lower price than you see online.
Some fun freebies, too!
Check out the list of Book Fair participants: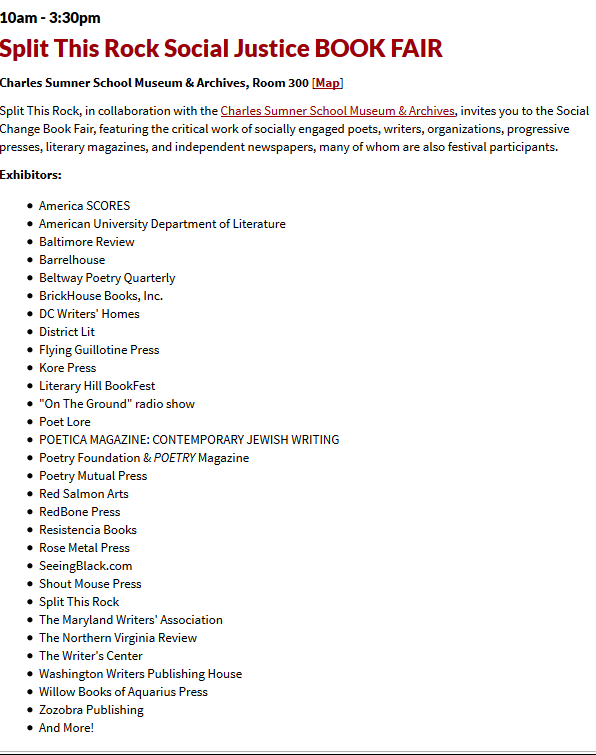 Comments: