Baltimore Review Fall 2015 Issue is Live
by Barbara Westwood Diehl
The Baltimore Review editors are pleased to present the Fall 2015 issue! A prime number (17) of poems, stories, and works of creative nonfiction.
So please, make yourselves comfortable, pour a glass of good wine or a cup of fragrant tea, and read. Read more than once. If you read something that grabs your attention and won't let go, send the link to a friend.
With thanks to all the writers, to our editors and webmaster, and especially to all our readers.
Cheers!
Barbara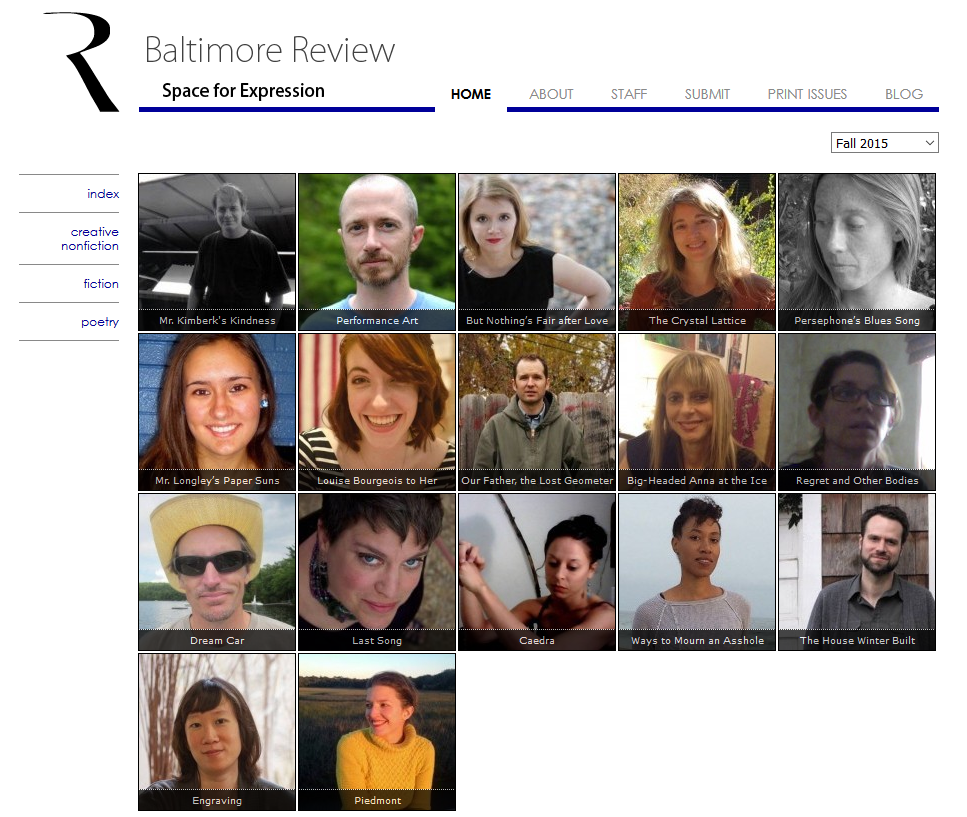 Comments: