Baltimore Review 2014 is Served!
by Barbara Westwood Diehl
The print issue, that is--all the poems, stories, and creative nonfiction from our summer and fall 2013 and winter and spring 2014 issues. Over 300 pages. We love presenting work online, but print is good too, for a whole lot of reasons. Buy a copy for your bookshelf. Better yet, keep it on your coffee table.
Thanks to all the writers who made Baltimore Review 2014 possible. Thanks to all the BR editors, too, for all their hard work. And thanks to local artist Julia Niederman, who allowed us to use her art for the front cover.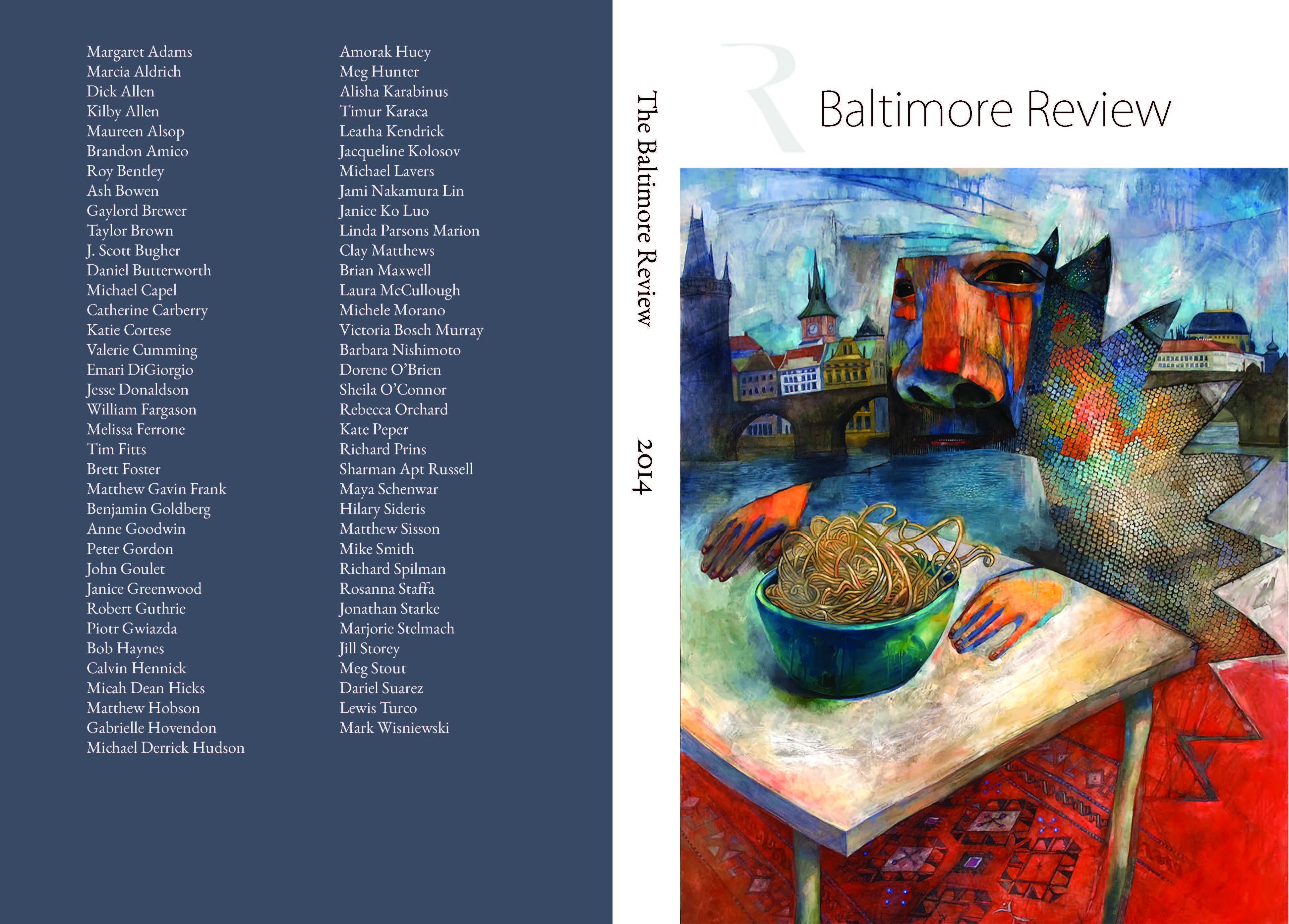 Comments: