Baltimore Book Festival - We Will Be There!
by Barbara Westwood Diehl
Baltimore Book Festival
https://www.baltimorebookfestival.com/about-the-festival
Making the Ordinary Extraordinary
Join Baltimore Review editors Barbara Westwood Diehl, Kathleen Hellen, Ann Kolakowski, Holly Morse-Ellington, Seth Sawyers, and Holly Sneeringer as they discuss how the most familiar places, ordinary objects, everyday events, and Average Joes can become extraordinary through the lens of the creative writer. Be inspired to write your own ordinary life into extraordinary poems and stories.
Saturday, September 27, 2014
2:30 - 4 pm
CityLit Stage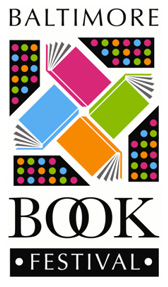 We will also be sharing a booth with Washington Writers' Publishing House all weekend. So stop by and say Hello.
Comments: